The so-called 'super match' of the Italian men's club volleyball was played as a part of Round 5 of the 2022–23 season.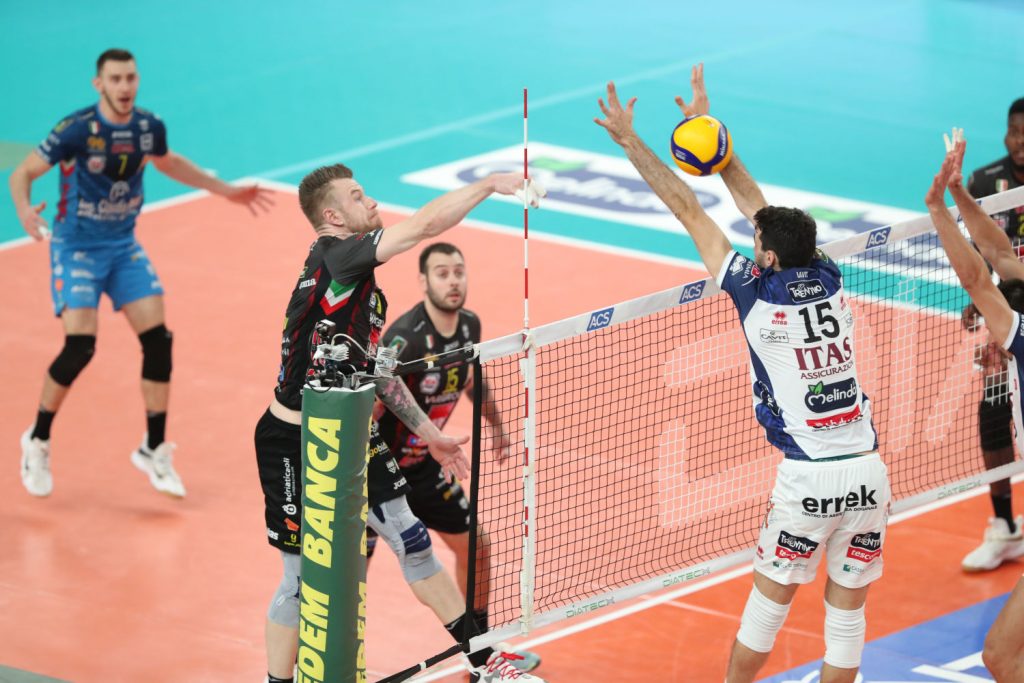 The home team of Itas Trentino and Cucine Lube Civitanova played the fifth-round duel of the 2022–23 SuperLega Credem Banca ahead of schedule. Initially set for October 30, the 'super match' of the Italian men's club volleyball was brought forward to allow the two teams to better prepare for the Final Four of the Italian Super Cup (October 31-November 1).
In a competitive Italian Championship, perhaps like never in the last few years, not many missteps can be tolerated for a team that wants to aim for a very high ranking. Before today, Trentino have already suffered two defeats in three games; Lube fell once, and regardless of not excelling as expected, which can be attributed to problems in outside hitter's roles (which are over with the recovery of Cuban Marlon Yant), they appeared to be in better shape at the start of the season.
The reigning champions of SuperLega have proven the claim but not without suffering wounds during the match which saw their fierce rivals in the last two decades taking the lead of 2-0 in sets. Trentino failed to convert five match balls in the fourth set.
The 18-year-old Bulgarian outside hitter, who's playing his first professional season after a two-year experience in the NCAA (Long Beach State), Aleksandar Nikolov, top-scored for Lube with 19 points, including 4 aces. Daniele Lavia tallied 32 points for Trentino, who managed to lose the match even though they have pretty much closed the net with 19 blocks, 5 of which were made by Lavia himself and Serbian Marko Podraščanin.
2022–23 SuperLega Credem Banca – regular season, Round 5:
Itas Trentino – Cucine Lube Civitanova 2-3 (25-17, 25-20, 22-25, 30-32, 13-15)

November 24:
Sir Safety Susa Perugia – Valsa Group Modena