After the last two matches of the Coupe de France round of 16, we now know the names of all the quarterfinalists.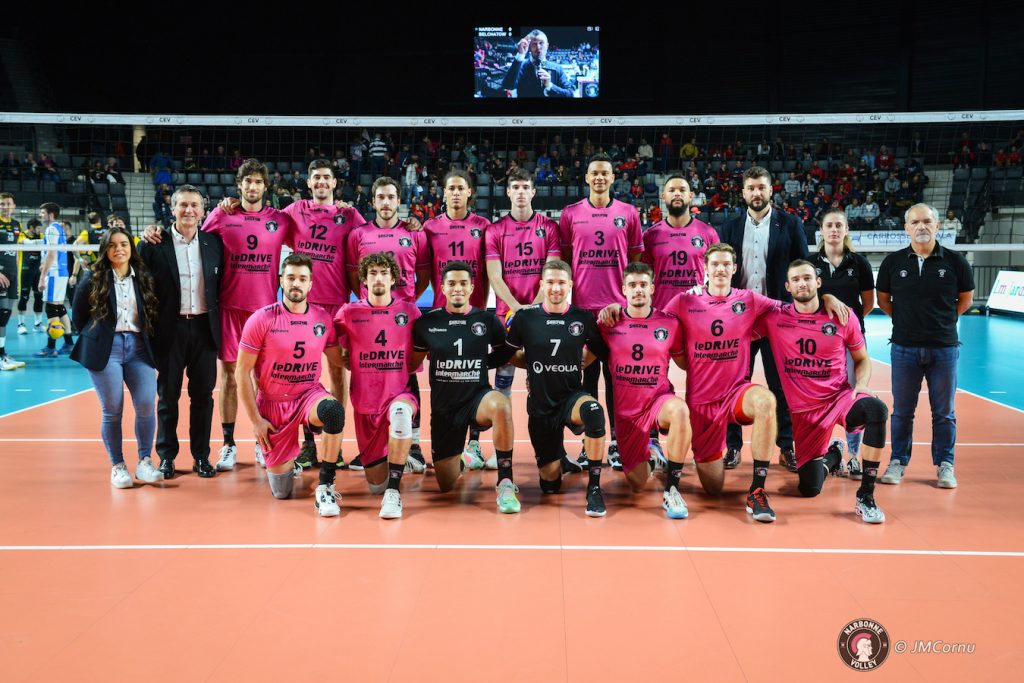 Narbonne and Montpellier joined Ajaccio, Sète, Saint Nazaire, Nice, Poitiers and Tours.
Narbonne defeated Nantes 3-0 (25-22, 25-21, 25-15), and in the second match, current champion of France, Montpellier defeated Plessis Robinson 3-1 (25-19, 22:25, 25:20, 27:25) and close the last spot in the quarterfinals.
COUPE DE FRANCE – 1/8 Finals
January 31, 2023
Ajaccio – Paris 3-2 (25-21, 31-29, 24-26, 15-25, 15-11)
Cannes – Sète 0-3 (23-25, 23-25, 23-25)
Chaumont – Saint Nazaire 2-3 (22-25, 25-18, 23-25, 25-17, 11-15)
Nice – Cambrai 3-0 (25-20, 25-22, 25-21)
Toulouse – Poitiers 0-3 (22-25, 19-25, 26-28)
Tours – Tourcoing 3-2 (25-17, 25-17, 20-25, 26-28, 15-13)
February 1, 2023
Nantes – Narbonne 0-3 (22-25, 21-25, 15-25)
Plessis Robinson – Montpellier 1-3 (19-25, 25-22, 20-25, 25-27)