The 19th round of Ligue A started with a match in which Paris Volley hosted Saint Nazaire VB. The most pleasant surprise of Ligue A  this season, Saint Nazaire defeated Paris in three sets 25-20 25:17, 25-22. With this victory, Saint Nazaire remained at the top of the overall standings, currently in second place.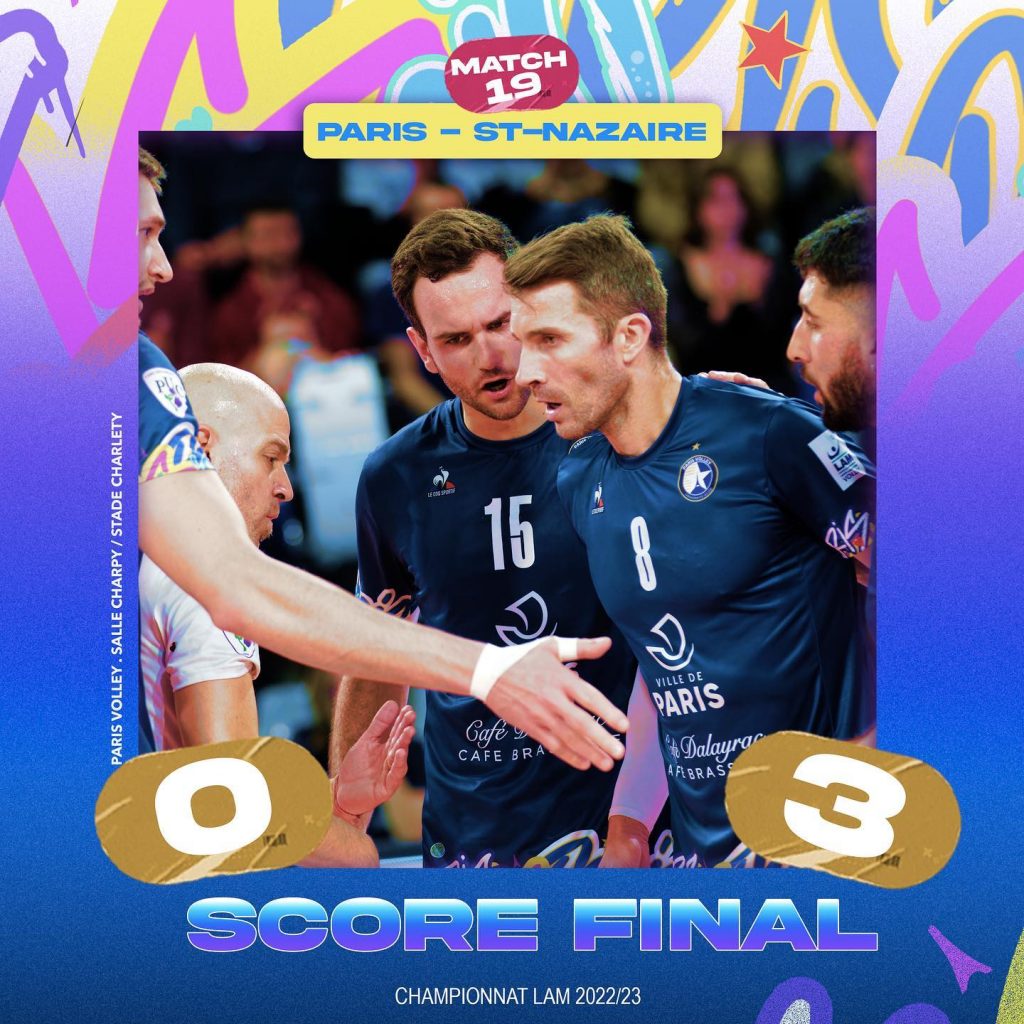 Top scorer was Helder Spencer from Saint Nazaire with 17 points (81% in attack, 2 aces, 2 blocks). Nicolas Mendes with 10 points (38% attack, 55% reception) was the most efficient player of Paris Volley.
6 matches of the 19th round of Ligue A are scheduled today.
February 3, 2023
Paris vs Saint Nazaire 0-3 (20-25, 17-25, 22-25)
February 4, 2023
Plessis vs Robinson vs Chaumont
Tourcoing vs Toulouse
Sète vs Tours
Poitiers vs Nice
Cambrai vs Montpellier
Nantes Rezé vs Narbonne
STANDINGS
1. Tours 44
2. Saint Nazaire 41
3. Nantes 39
4. Chaumont 37
5. Tourcoing 32
6. Narbonne 32
7. Sète 27
8. Paris 25
9. Montpellier 25
10. Poitiers 19
11. Toulouse 18
12. Nice 16
13. Plessis Robinson 13
14. Cambrai 8