In the first match of the 23rd round of PlusLiga Aluron CMC Warta Zawiercie defeated last placed BBTS Bielsko-Biała with 3-2 (25-19, 25-20, 22-25, 23-25, 15-10).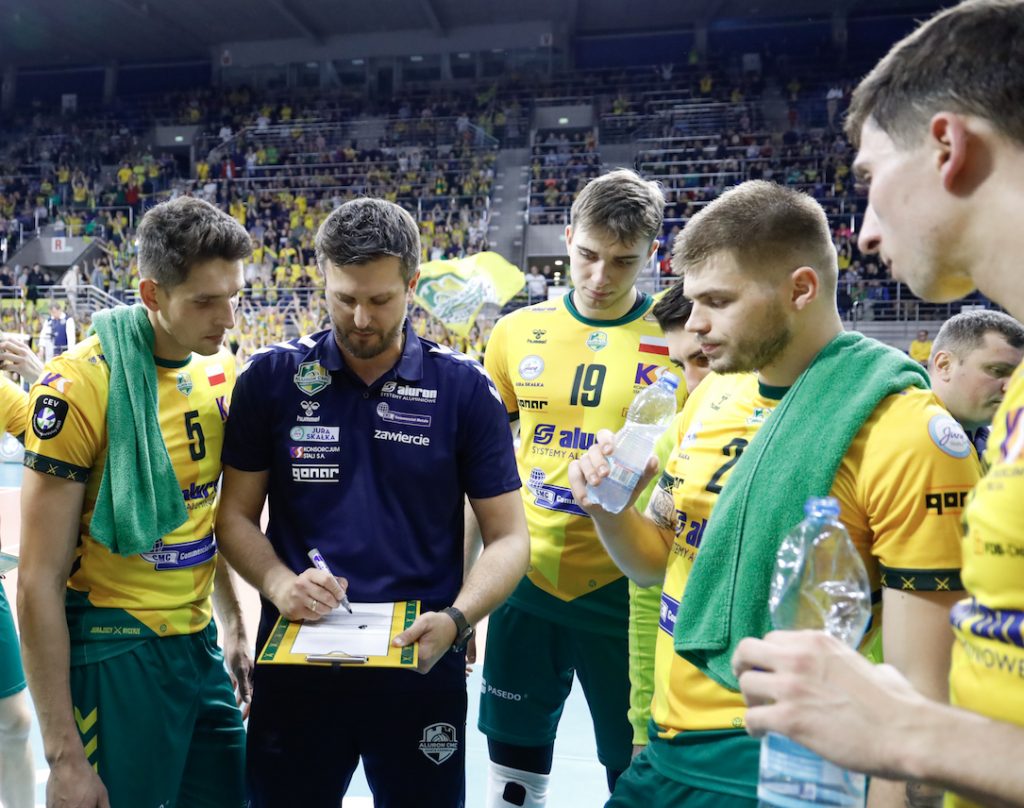 Dawid Konarski was the most effective at Zawiercie with 17 points (44% of attack, 1 block, 1 ace). Jake Hanes from Bielsko-Biała scored 31 points (48% attack, 4 ace, 3 block) and was the match top scorer!
Two matches of the 23rd round are scheduled today, and the most interesting one is in Warsaw, where Projekt Warszawa will host Grupa Azoty ZAKSA Kędzierzyn-Koźle.
Plusliga, Round 23
February 3, 2023
BBTS Bielsko-Biała vs Aluron CMC Warta Zawiercie 2-3 (19-25, 10-25, 25-22, 25-23, 10-15)
February 4, 2023
Projekt Warszawa vs Grupa Azoty ZAKSA Kędzierzyn-Koźle
PSG Stal Nysa vs LUK Lublin
February 5, 2023
Ślepsk Malow Suwałki vs PGE Skra Bełchatów
Barkom Każany Lwów vs Cerrad Enea Czarni Radom
February 6, 2023
Cuprum Lubin vs GKS Katowice
STANDINGS
1. Asseco Resovia Rzeszów 53
2. Jastrzębski Węgiel 52
3. Aluron CMC Warta Zawiercie 50
4. Grupa Azoty ZAKSA Kędzierzyn-Koźle 46
5. Projekt Warszawa 40
6. Indykpol AZS Olsztyn 40
7. Trefl Gdańsk 38
8. LUK Lublin 34
9. PSG Stal Nysa 34
10. Ślepsk Malow Suwałki 32
11. PGE Skra Bełchatów 29
12. Barkom Każany Lwów 24
13. Cuprum Lubin 20
14. GKS Katowice 20
15. Cerrad Enea Czarni Radom 10
16. BBTS Bielsko-Biała 6