Igor Gorgonzola Novara are back on the victorious paths in the 2021/22 Italian Women's Volleyball Championship.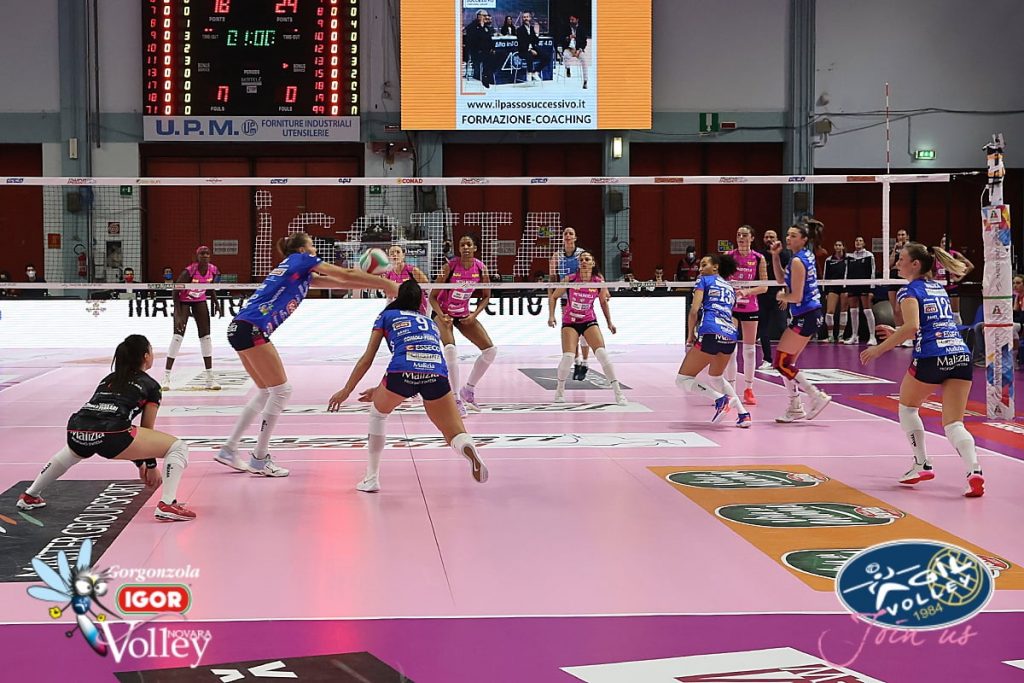 Igor Gorgonzola Novara achieved a clear win with a score of 3-0 on the court of Vbc Trasporti Pesanti Casalmaggiore in Round 15 of the 2021/22 Serie A and tied with Prosecco Doc Imoco Volley Conegliano and Vero Volley Monza at the top of the standings at 31 points.
Novara was superior over Casalmaggiore even without their top scorer Ebrar Karakurt. The Turk was left to rest by the head coach Stefano Lavarini. Dutch Nika Daalderop highlighted the winning side with 16 points through a 78% attack (14/18). Eleonora Fersino made 73% reception (11 digs, 1 error, 55% perfect).
2021/22 Serie A – regular season, Round 15 (today's matches):
Vbc Trasporti Pesanti Casalmaggiore – Igor Gorgonzola Novara 0-3 (18-25, 20-25, 12-25)