Grupa Azoty ZAKSA Kędzierzyn-Koźle kept their invincibility in the 2021/22 Polish Men's Volleyball Championship.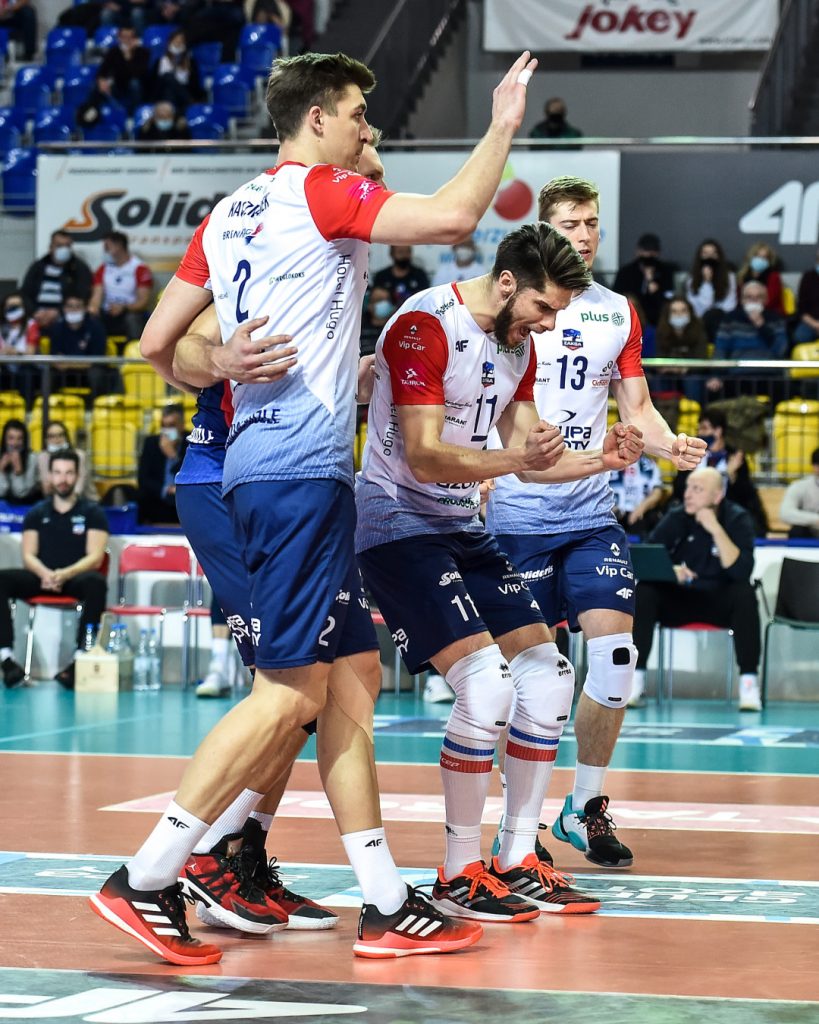 No team managed to outplay Grupa Azoty ZAKSA Kędzierzyn-Koźle in the 2021/22 PlusLiga even after 15 games. LUK Lublin were close to doing so in Round 16, forcing European champions to the limits. ZAKSA prevailed in 4 sets but with each set, except the opening one, being resolved at the very end. Łukasz Kaczmarek top-scored the winning side with 27 points. American David Smith and Norbert Huber set up 4 blocks apiece.    
After a very interesting fight, PGE Skra Bełchatów, weakened by the absences of the two starters (Atanasijević and Łomacz) defeated last-placed Stal Nysa 3-1 and remained in 3rd place in the charts. It was Skra's 5th successive win in PlusLiga (7th successive win in all competitions).
Indykpol AZS Olsztyn broke their own losing streak of 5 games as they beat Ślepsk Malow Suwałki in the tie-break.
2021/22 PlusLiga – regular season, Round 16 (today's matches):