Fenerbahçe Opet are on the top of the 2021/22 Turkish Women's Volleyball Championship.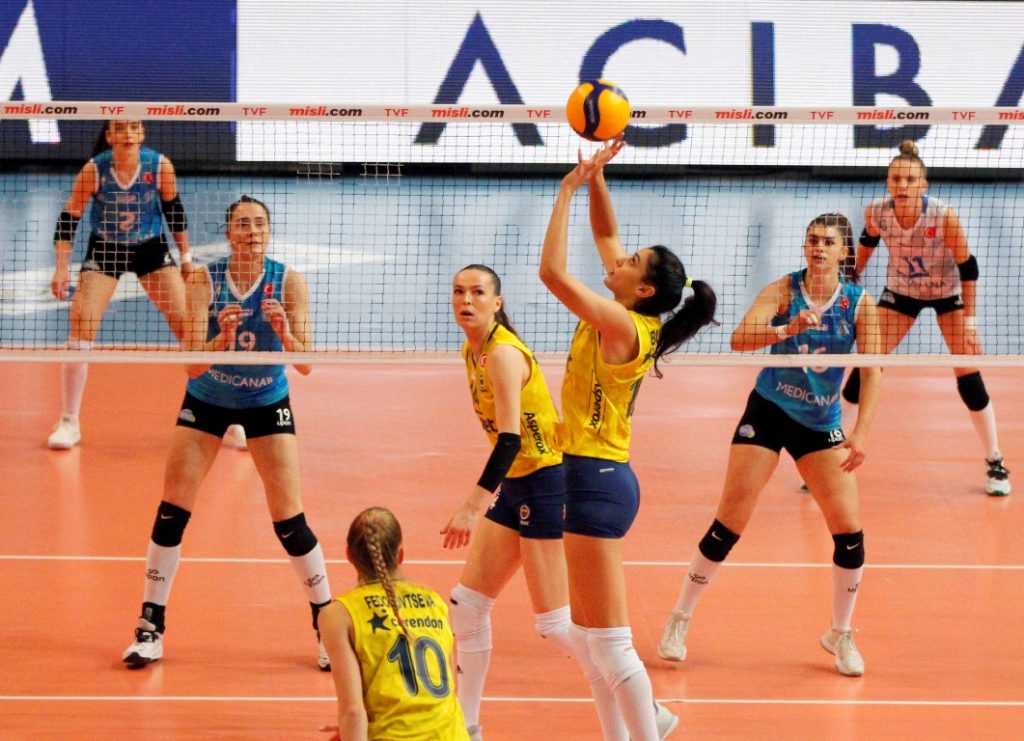 Fenerbahçe Opet took the provisional lead of the 2021/22 Misli.com Sultanlar Ligi after beating Nilüfer Bld. on the road in straight sets in Round 15, being led by Russian Arina Fedorovtseva (22 points; 4 aces and blocks apiece). 'The Yellow Angels' now have 3 points more than 2nd-placed Eczacıbaşı Dynavit and 4 points more than 3rd-placed VakıfBank but the other two teams have one match less played.
Karayolları's drought that lasted for 12 games came to an end as they beat Bolu Bld. in the tie-break, while another huge losing streak came to an end – the one of Sarıyer Bld. They swept Yeşilyurt to win the match in the league after 9 failures in a row.
2021/22 Misli.com Sultanlar Ligi – regular season, Round 15:
January 17
VakıfBank – Eczacıbaşı Dynavit