Consar RCM Ravenna resisted Itas Trentino for one set, but the latter achieved a clear win in Round 24 of the 2021/22 Italian Men's Volleyball Championship.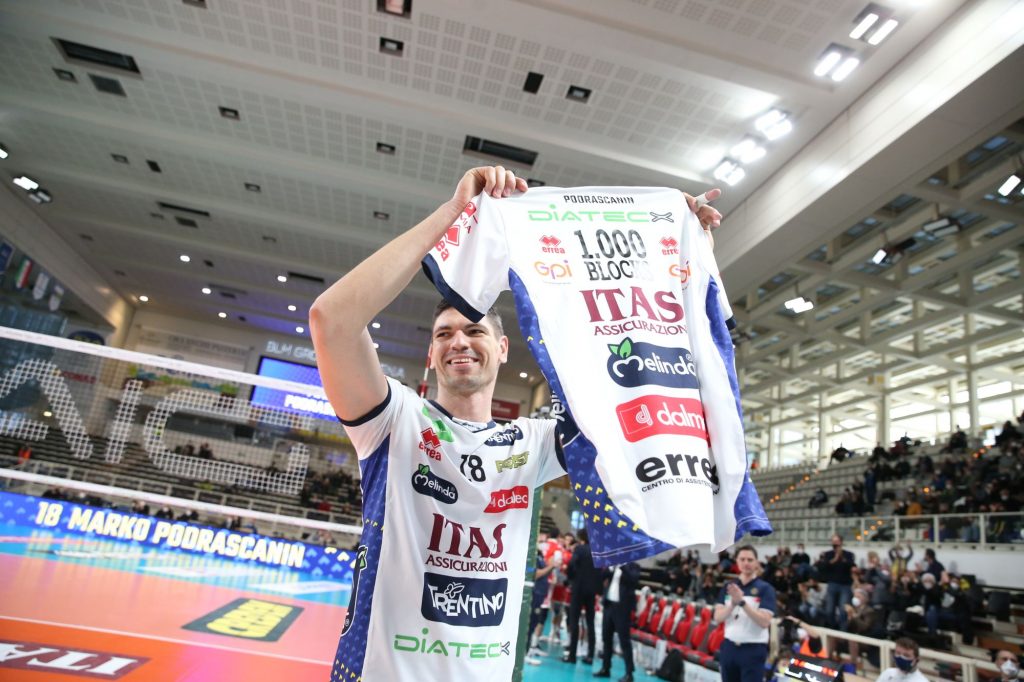 The program of the 24th round of the 2021/22 SuperLega Credem Banca, rescheduled for this weekend due to overlapping with the Final Four of the Italian Cup, saw Trentino sweep the visiting side of Ravenna (0-13), partially 26-24, 25-21,  and 25-14.
The encounter was marked by a milestone of the Trentino middle blocker, probably the best player in Europe in his position in the last decade (and undoubtedly one of the best in the world), Marko Podraščanin. The 34-year-old Serb recorded the 1,000th block in his SuperLega career in the first set. He finished the match with 6 block points. He celebrated his achievement with his teammates and staff in a time out specially called by the Trentino head coach Lorenzetti. The top scorer on the winning side was Bulgarian Matey Kaziyski (17 points through 88% attack; 15/17). With these 3 points conquered, Trentino rose to 34 points and moved up to 3rd place in the charts.
2021/22 SuperLega Credem Banca – regular season, Round 24 (today's matches):