PGE Skra Bełchatów and Jastrzębski Węgiel held the real thriller in Round 17's match of the 2021/22 Polish Men's Volleyball Championship.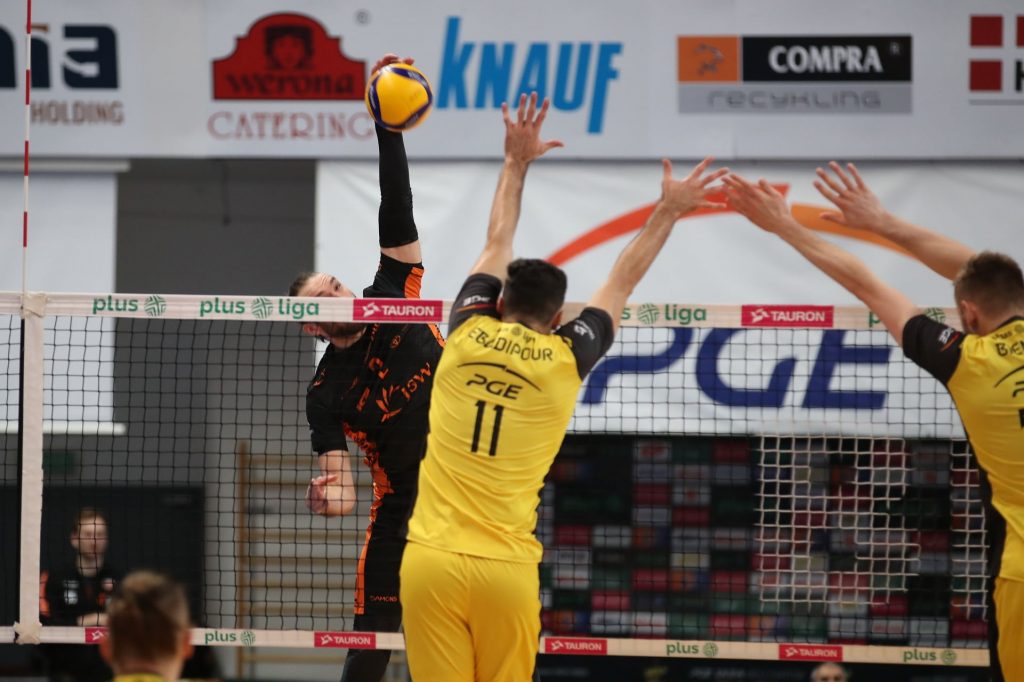 The 3rd-placed Skra and vice-leaders Jastrzębski didn't disappoint. In the hit of Round 17 of the 2021/22 PlusLiga, these two staged a thriller from which the reigning champions emerged as winners. Predictions guessed well that it will be a very interesting encounter, as both teams have recently won match after match. Actually, Skra made an 8-game run, while Jastrzębski won 12 matches prior to today. With the end result of tonight, the Jastrzębie-Zdrój side prevailed in 4 successive clashes with Skra. The Czech Jan Hadrava notched 29 points for Jastrzębski, including 5 aces. He, the Frenchman Benjamin Toniutti, and Tomasz Fornal set up 4 blocks apiece. Łukasz Wiśniewski made 73% attack (11/15).
Even with a weakened lineup Grupa Azoty ZAKSA Kędzierzyn-Koźle was too strong for Projekt Warszawa in another big match of Round 17. The vice-champions couldn't count on their most productive player and the league leader in MVP award this season, Łukasz Kaczmarek, but kept the unbeaten run of 16 games to remain leaders in the charts.
Asseco Resovia Rzeszów narrowly avoided a huge upset at home against PSG Stal Nysa. The last-placed side forced the match to the tie-break but failed to take it.
2021/22 PlusLiga – regular season, Round 17:

January 23
Aluron CMC Warta Zawiercie – Indykpol AZS Olsztyn
Ślepsk Malow Suwałki – Cuprum Lubin
January 24
GKS Katowice – LUK Lublin
Trefl Gdańsk – Cerrad Enea Czarni Radom