Prosecco Doc Imoco Volley Conegliano and Igor Gorgonzola Novara started the playoffs of the 2021/22 Italian Women's Championship on the right foot.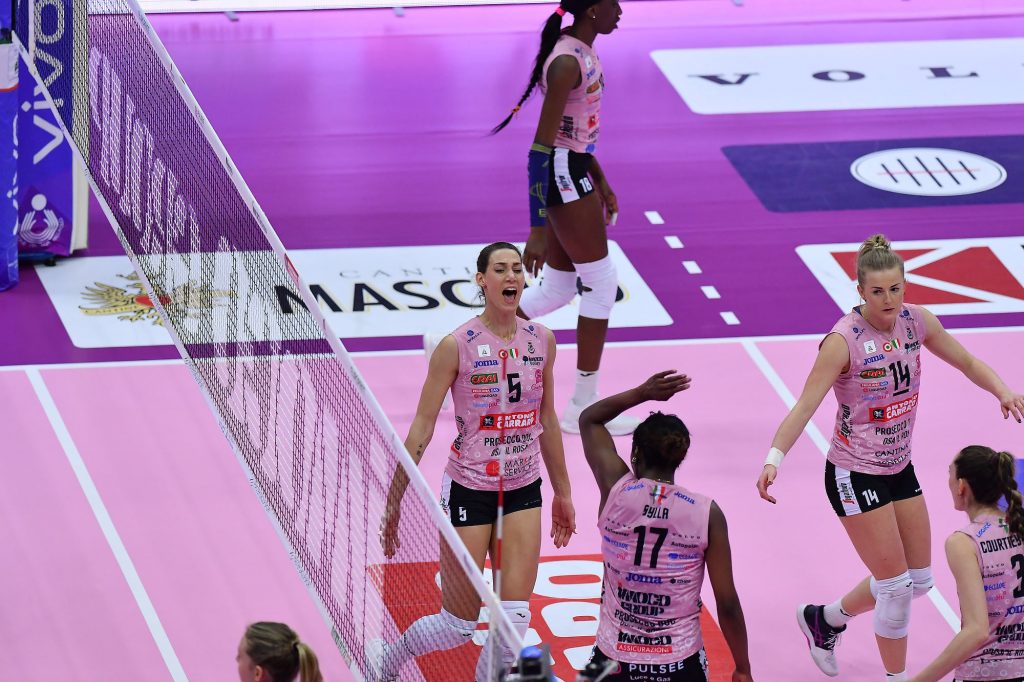 Il Bisonte Firenze is definitely a tough rival to the titleholders Prosecco Doc Imoco Volley Conegliano in the 2021/22 Serie A. The visitors, the 8th-seed, won the first set in Game 1 of the playoff quarter-finals and, for a short time, brought back traumas of Imoco fans to a defeat that had interrupted the world-record series of 'The Panthers' in successive wins last year. However, No.1 Imoco became more determined in the remainder of the match to close it 3-1 and come to a triumph from advancing to the semi-finals. Paola Egponu top-scored the winning side with 27 points (4 aces and 4 blocks) but was pulled out of the court in the finish of the 4th set after getting injured.
No.2 Igor Gorgonzola Novara dominated the match against No.7 Bosca S.Bernardo Cuneo and with an easy 3-0 took the lead in the series to 2 wins.
2021/22 Serie A1 –playoff quarter-finals, Game 1 (today's matches):