Unstoppable Itas Trentino defeated Cucine Lube Civitaniva in Game 1 of the 2021/22 Italian Men's Volleyball Championship semi-finals.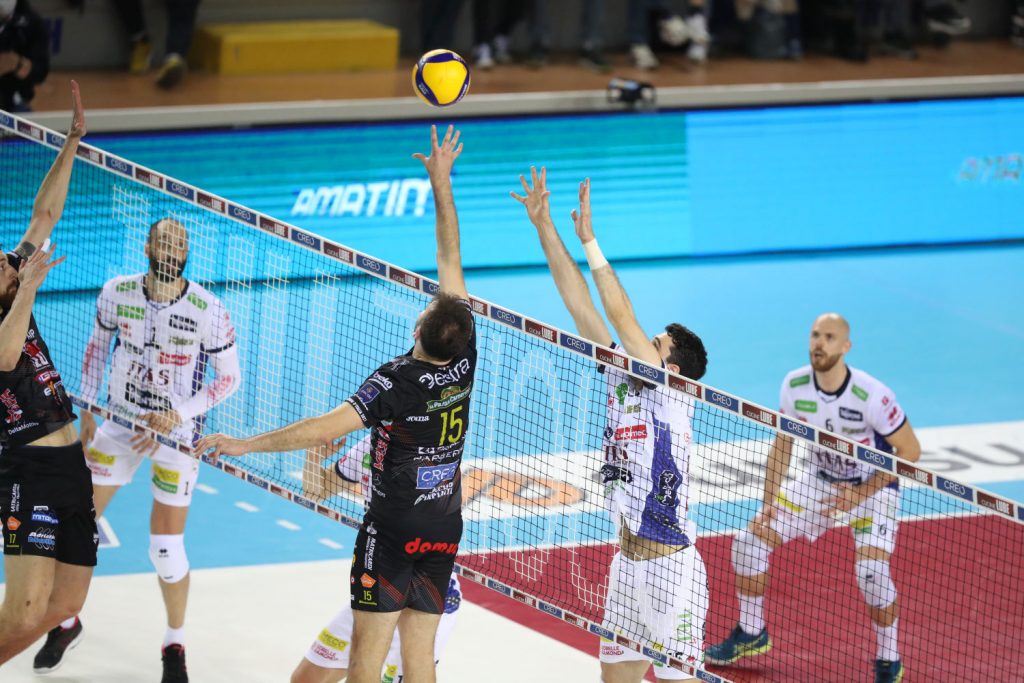 The 3rd-seed Trentino offered yet another exceptional performance of this period of the season, dominating No.2 Lube on the road in Game 1 of the 2021/22 SuperLega Credem Banca semi-final with the score of 3-0 (28-26, 25-20, 25-23).
The hosts had to play without their captain Osmany Juantorena again, but Trentino's performance, especially in the 2nd set when they came back from -4, led by captain Matey Kaziyski (16 points), was absolutely capital.
2021/22 SuperLega Credem Banca – playoff semi-final, Game 1: