The European men's club volleyball vice-champions Itas Trentino closed a 2-year contract renewal with Serbian international Marko Podraščanin.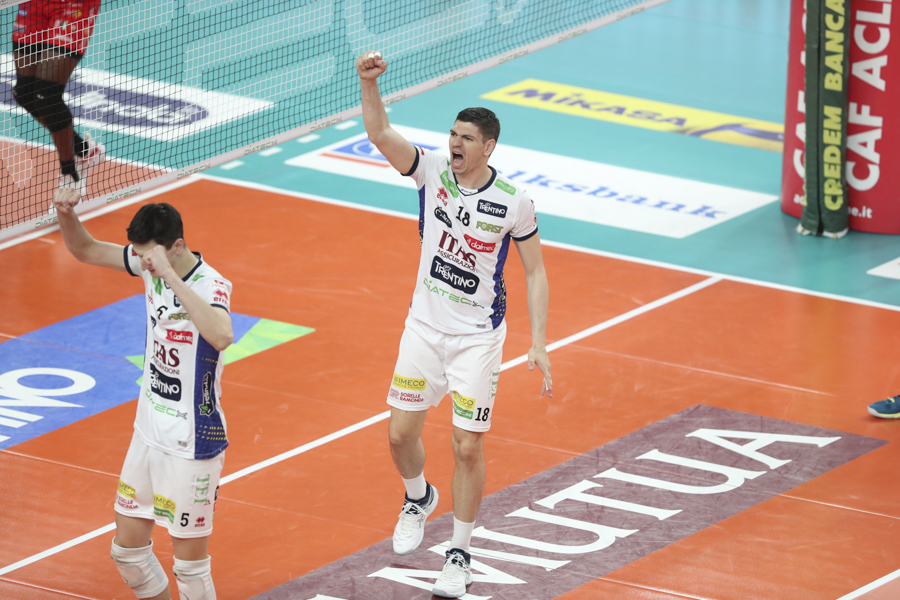 Podraščanin will continue to be the granite first-line defense for Italy's Trentino in the coming period. An experienced and famous Serbian international has, in fact, signed the 2-year contract renewal with the current CEV Champions League runners-up.
In the last 2 seasons in the Trentino jersey, 'Potke' earned 180 winning blocks and became one of the highest-scoring middle blockers in SuperLega (the competition in which he has been participating since 2007) history after making his 1,000th kill block back in January. Even though he won numerous trophies on a club level during his career, Podraščanin has only won one while defending the Trentino colors – the Italian Super Cup last season.
See our sections – Transfers – Done Deals and Transfers – Rumors.