The Brazil Men's Volleyball National Team member Flávio Gualberto will be wearing the Sir Safety Conad Perugia's jersey next season.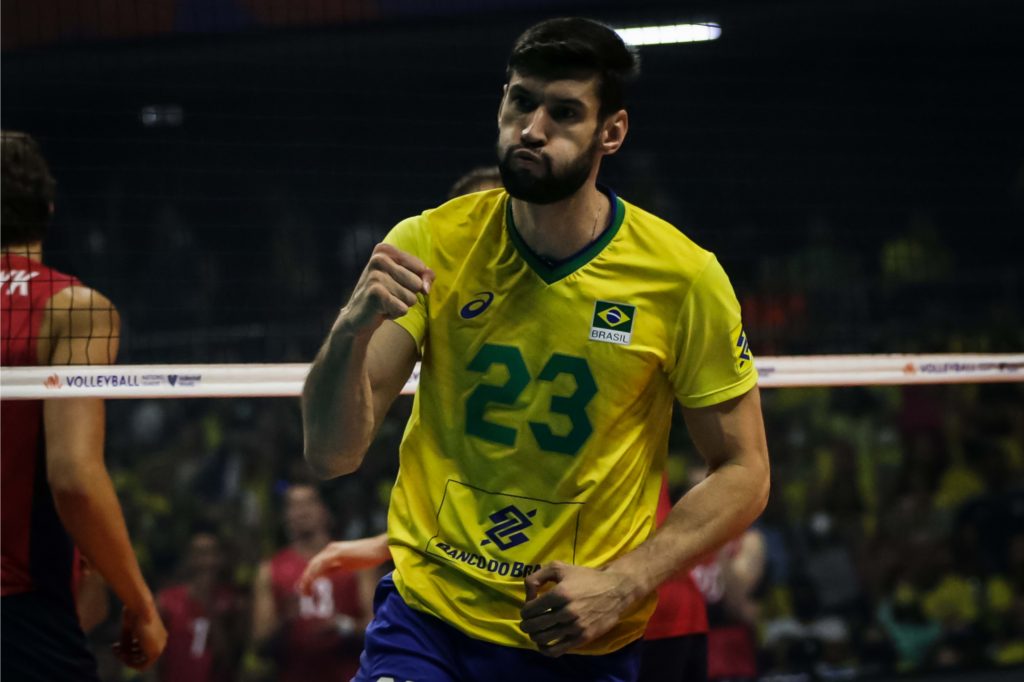 Brazilian Flávio came to Italy's vice-champions Perugia to occupy one of the two middle blockers starting positions in the lineup. The 29-year-old player, the part of the Brazil National Team since 2015 with whom he won gold at the World Cup in 2019, VNL in 2021, and South American Championship in 2019 (with the award for the Best Middle Blocker of the event) and in 2021, arrived in Perugia from their SuperLega rivals Tonno Callipo Calabria Vibo Valentia. The numbers in the 2021-22 Italian Championship speak in favor of Flávio. He closed in second place in the ranking of scorers among middle blockers, behind Robertlandy Simón, with 239 points, and in third place in blocks won with 58.
Flávio is the first Brazilian player in the history of the 'Block Devils'.
See our sections – Transfers – Done Deals and Transfers – Rumors.