On Saturday and Sunday, the 20th round of the regular season is scheduled with decisive matches for the playoff zone, but also for staying in the elite Italian competition next season.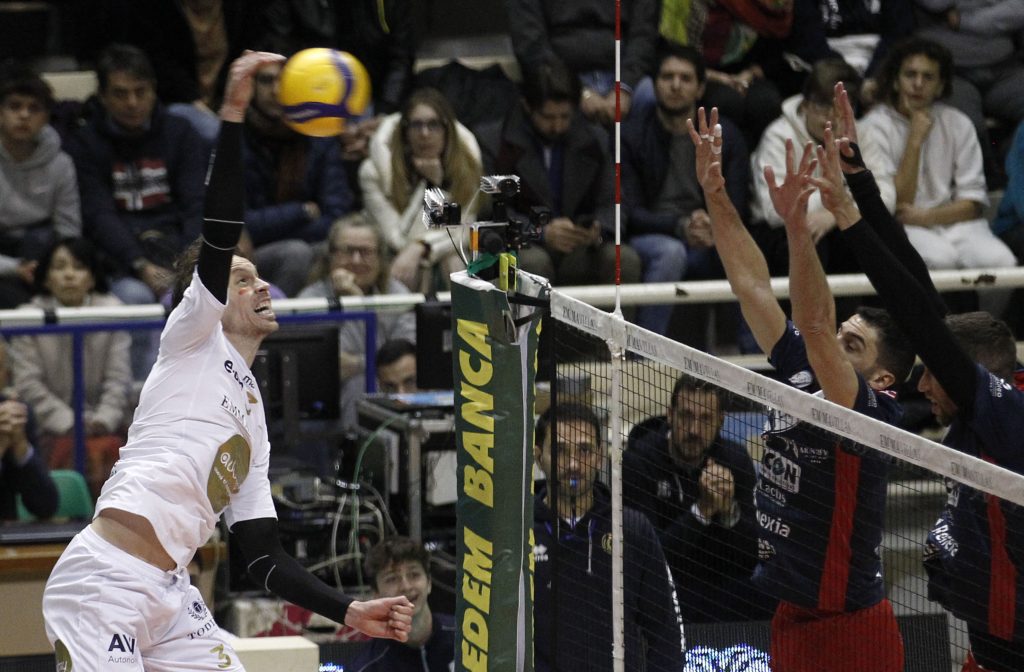 On Saturday February 18, Prisma Taranto and Emma Villas Aubay Siena will clash in a match that ensures a better chance of staying in the SuperLega Credem Banca for the 2023/24 season.
On Sunday, in another interesting match between Vero Volley Monza and Pallavolo Padova, we expect a fight for the playoff zone (Monza), as well as for placement and staying in the league next season (Padova).
20th Round Regular Season SuperLega Credem Banca
February 18, 2023
Gioiella Prisma Taranto – Emma Villas Aubay Siena
February 19, 2023
Sir Safety Susa Perugia – Top Volley Cisterna
Vero Volley Monza – Pallavolo PadovaCucine  Lube Civitanova – Gas Sales Bluenergy Piacenza
WithU Verona – Valsa Group Modena
Allianz Milano – Itas Trentino
Standings – SuperLega Credem Banca
Sir Safety Susa Perugia 56
Valsa Group Modena 38
Itas Trentino 36
Cucine Lube Civitanova 30
Gas Sales Bluenergy Piacenza 30
WithU Verona 29
Vero Volley Monza 27
Allianz Milano 26
Top Volley Cisterna 23
Pallavolo Padova 16
Emma Villas Aubay Siena 14
Gioiella Prisma Taranto 14