After the end of the men's Final Four tournament, the final tournament of the women's MEVZA league 2021-2022 is scheduled. Teams from Slovenia, Hungary and Austria are fighting for medals in Vienna.
The semifinal matches were played yesterday. In the first match of the day, Vasas Óbuda defeated Nova KBM Branik 3-1 (21-25, 25-19, 25-13, 28-26) and advanced to the finals. Taylor Bannister with 24 points was the top scorer of the match, and her teammate Maria Zernović added 10 for Vasas. Taja Gradišnik Klanjsček scored 14, while Mirta Velikonja Grbac and Monika Potokar added 11 points each for Nova KBM Branik Maribor.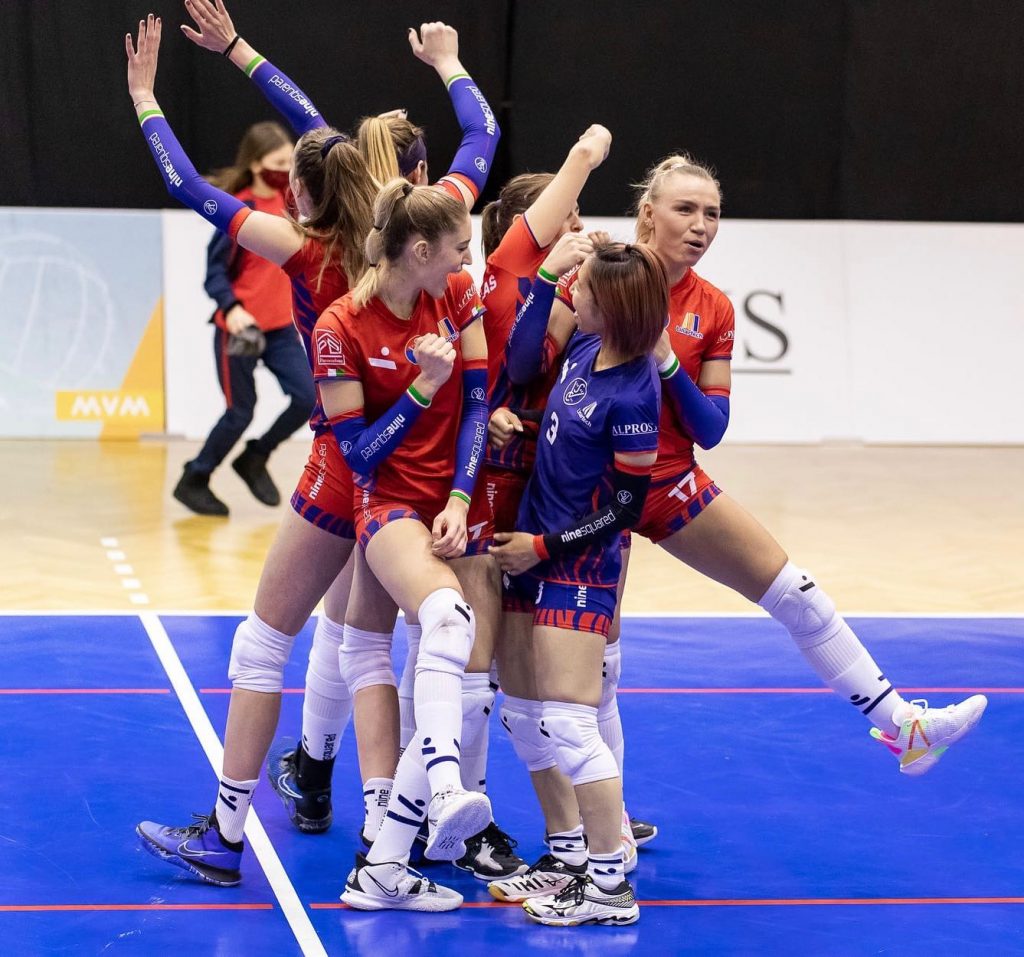 In the second semifinal match, Calcit Kamnik defeated the host VB NÖ Sokol/Post Schwechat 3-2 (25-22, 25-7, 23-25, 20-25, 15-11). Olivera Kostić with 20 and Fatoumatta Sillah with 18 points were the top scorers of Calcita Kamnik. Monika Chrtianska with 12 points and Aida Mehić with 10 points were the top scorers of VB NÖ Sokol / Post Schwechat.
Today in the bronze medal match Nova KBM Branik Maribor will meet VB NÖ Sokol/Post Schwechat, while in the gold medal match OK Calcit Kamnik will face Vasas Óbuda Budapest.
Women's MEVZA League, Final Four in Vienna
February 23, 2022
Semifinals
Vasas Óbuda Budapest (HUN) vs Nova KBM Branik Maribor (SLO) 3-1 (21-25, 25-19, 25-13, 28-26)
OK Calcit Kamnik (SLO) vs. VB NÖ Sokol/Post Schwechat (AUT) 3-2 (25-22, 25-7, 23-25, 20-25, 15-11)
February 24, 2022
Bronze medal match
Nova KBM Branik Maribor (SLO) vs VB NÖ Sokol/Post Schwechat (AUT)
Gold medal match
OK Calcit Kamnik (SLO) vs Vasas Óbuda Budapest (HUN)