HAOK Mladost won the Croatian Men's Volleyball Championship for the 21st time in club history.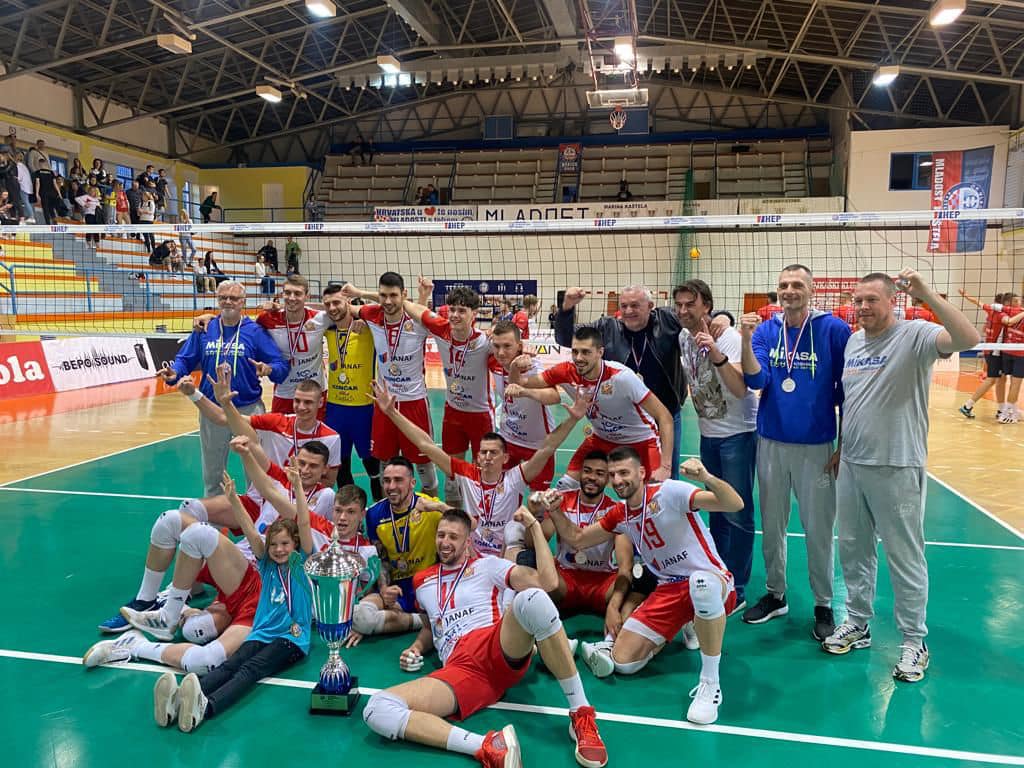 The players of HAOK Mladost defended the title, actually, won the 4th title of Croatian men's club champions in a row (not counting the prematurely ended 'Covid' season 2019/20), by prevailing in the second game of the 2021/22 Muška Superliga playoff finals against OK Ribola Kaštela with a score of 3-1 (22-25, 25-19, 25-18, 25-21). Four days ago, at home in Zagreb. it was 3-0 for the new-old titleholders. Ivan Zeljković top-scored the winning side with 19 points today.  He had 81% reception (16 digs, 1 error, 19% excellent). Kruno Nikačević made 6 blocks.
For Mladost, this is the 21st title of national champion in Croatia, and 17 more times the club from the country's capital has won the title in the former state, Yugoslavia. This year, Mladost won the Croatian Cup for the 22nd time. By defending the title of the champions, they took the 'double crown' for the 14th time.
2021/22 Muška Superliga – playoff finals: