CS Rapid București are very much determined to return to the very top of the Romanian Women's Volleyball Championship.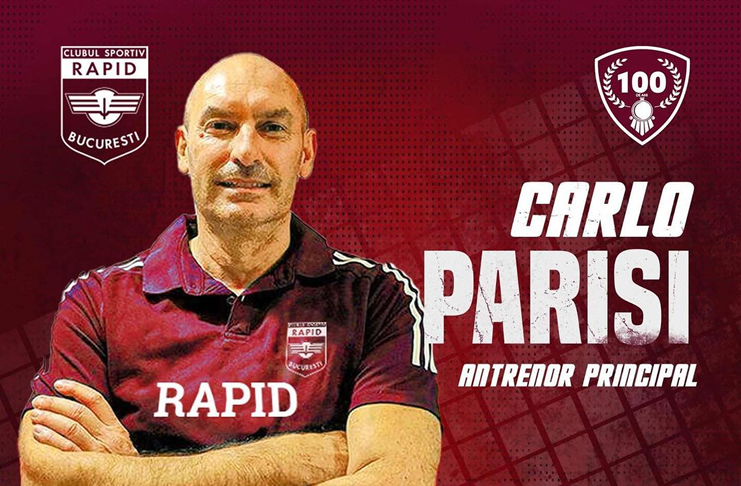 A renowned expert in European volleyball, Carlo Parisi, found himself a new job after parting ways with Greece's Olympiacos S.F.P. The Italian has been appointed head coach of Rapid, the 19-time Romanian club champions announced.
Among numerous titles, Parisi was involved in winning the Italian Championship, Cup, Super Cup, and CEV Cup (two times) – all with Unet e-work Busto Arsizio. On the bench of the club from the Romanian capital, Parisi replaced domestic expert Marius Măcicășan.
Parisi will work with some very good players in Rapid next season, such as Canadian middle blocker Jennifer Cross (came from Greece's Panathinaikos A.O), Bulgarian middle blocker Nasya Dimitrova (SK Prometey, Ukraine), and Korean setter Lee Da-Yeong (Greece's PAOK Thessaloniki).
See our sections – Transfers – Done Deals and Transfers – Rumors.