There were almost no surprises in Game 1 of the quarterfinals of the playoffs for the 2022–23 Chinese Men's Volleyball Championship.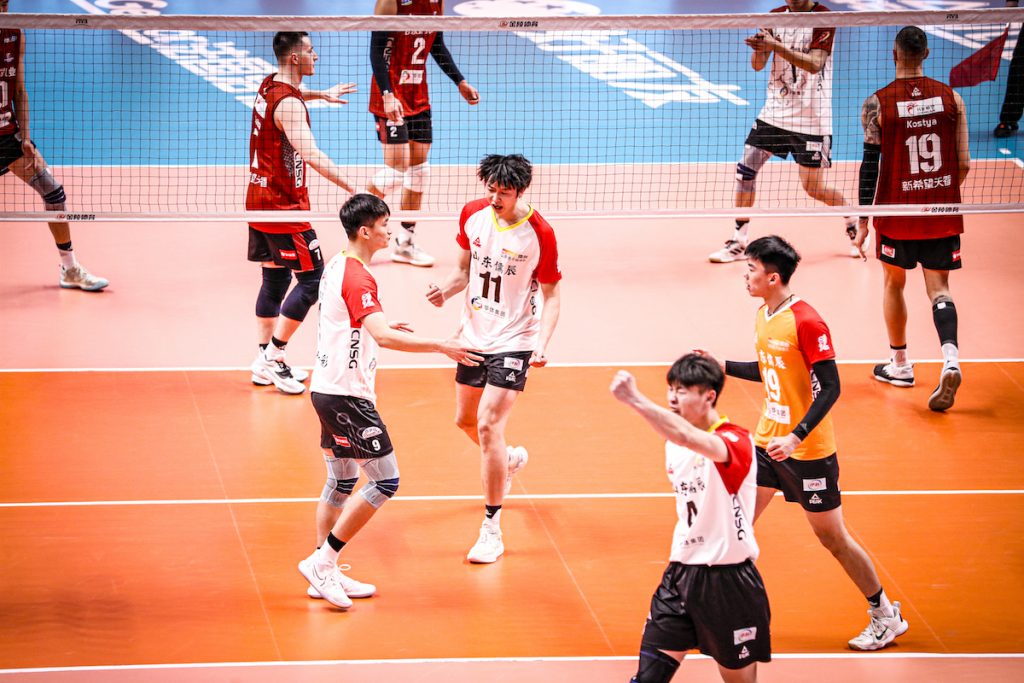 Even though it's only December, the 2022–23 Chinese Men's Championship (2022–23 Men's Super League, with a record number of foreign players) entered the playoffs (something we got accustomed to in recent years). All matches are played in the city of Baoding, and there were almost no surprises in Game 1 of the best-of-three quarterfinals.
The only surprise (conditionally speaking) happened in a face-off between Tianjin and Shanghai given that the latter was ranked sixth out of eight teams that qualified for the second stage due to two defeats (they had no defeats in the first stage of the regular season and were proclaimed the biggest favorites to win the title). Shanghai swept the rivals with 20 points of their Polish star Bartosz Bednorz. Russian Maksim Zhigalov recorded 13 on the losing side.
Beijing did the same against Jiansgu thanks to the 22 points (72% in attack) of Cuban Yosvany Hernández. Gu Qinfan scored 11 for Jiangsu.
Zhejiang achieved victory in four sets against Sichuan, with 22 points from Wang Bin, while Chen Xilong scored 20 for his team's rivals.
Shandong narrowly prevailed over Hebei, in the tie-break, thanks to the brutal display of their outside hitter Zhai Dejun (38 points). Wen Zihua tallied 22 for Hebei.
2022-23 Men's Super League, playoff, quarterfinals, Game 1: