The U.S. female volleyball player Veronica Jones-Perry was determined to stay in Łódź for one more year and she fulfilled her wish, but not in the jersey of the same club as in 2020/21.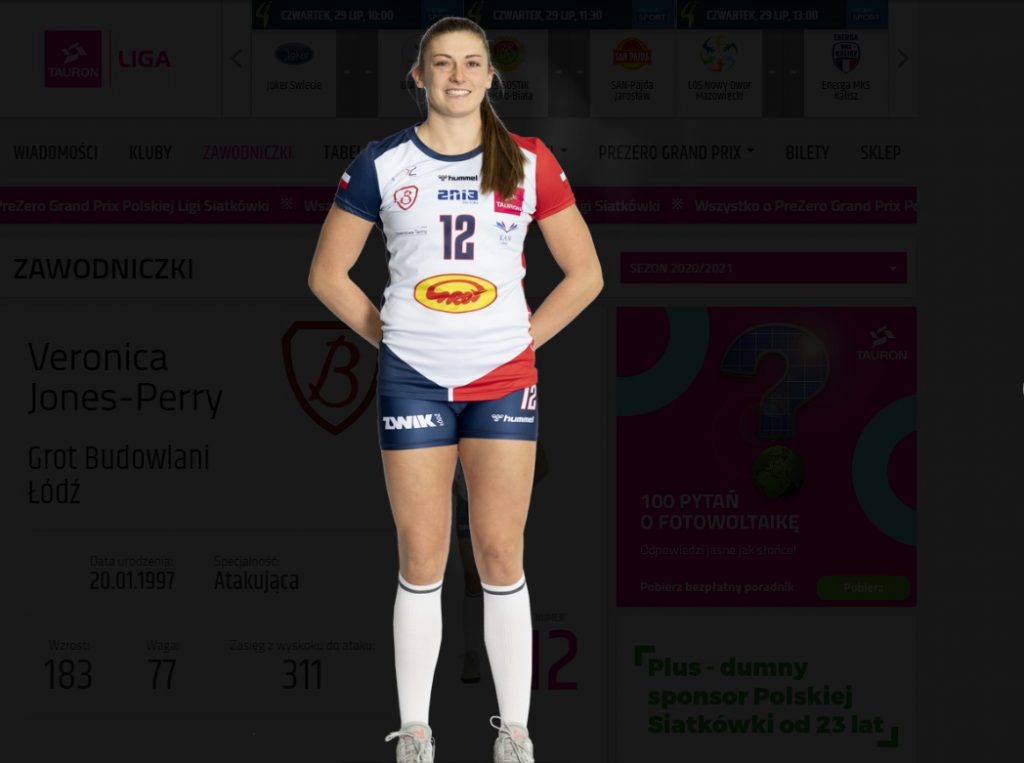 Jones-Perry changed club colors but remained in the city of Łódź. She moved from Grot Budowlani Łódź to their local rivals ŁKS Commercecon Łódź. Thus, a 24-year-old opposite hitter, whose natural position is outside hitter, will play in Poland for the third successive season.
In the 2020/21 season, Jones-Perry was the leader of Budowlani, receiving the award for the MVP of the Match in TAURON Liga as many as 9 times. In 25 league matches, she scored a total of 518 points. In the rankings of the best scorers and opposite hitters of the Polish top-flight, Jones-Perry was ranked high, in fourth place. The Brigham Young student pushed her team to winning the Polish Super Cup last season and was chosen the MVP.
See our sections – Transfers – Done Deals and Transfers – Rumors.