In the opening match of the third round of the 2021/22 Polish Women's Volleyball Championship, the hosts Developres BELLA DOLINA Rzeszów beat ŁKS COMMERCECON Łódź in an exciting tie-breaker.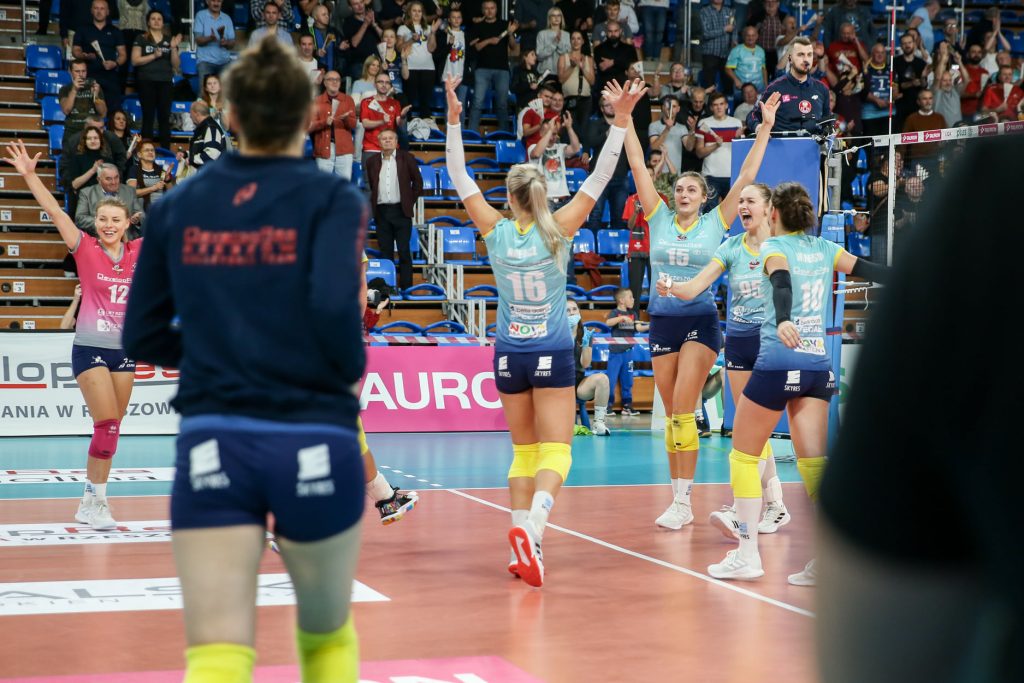 In the inaugural game of the third round of the 2021/22 TAURON Liga, which featured the last vice-champions Developres and bronze medalists ŁKS, the former prevailed in five exciting sets, partially 25-23, 20-25, 25-19, 23-25, 15-11. The visiting side avoided what could have easily been a sweep by coming back from 7-13 in the second set.
Developres had as many as three players who scored the same number of points (21) and shared the top scorer's 'title': Brazilian Bruna Honório, Serbian Jelena Blagojević, and American Kara Bajema. Anna Stencel made four blocks. Bajema's compatriot Veronica Jones-Perry tallied 31 points for ŁKS, who lost both matches they played in the league so far. Klaudia Alagierska set up six blocks. Developres resumed with a perfect start to the season with three wins in as many encounters played.
2021/22 TAURON Liga – regular season, Round 3 (today's matches):
Developres BELLA DOLINA Rzeszów – ŁKS COMMERCECON Łódź 3-2 (25-23, 20-25, 25-19, 23-25, 15-11)