Grupa Azoty ZAKSA Kędzierzyn-Koźle swept Aluron CMC Warta Zawiercie in the 2021/22 Polish Men's Volleyball Championship hit.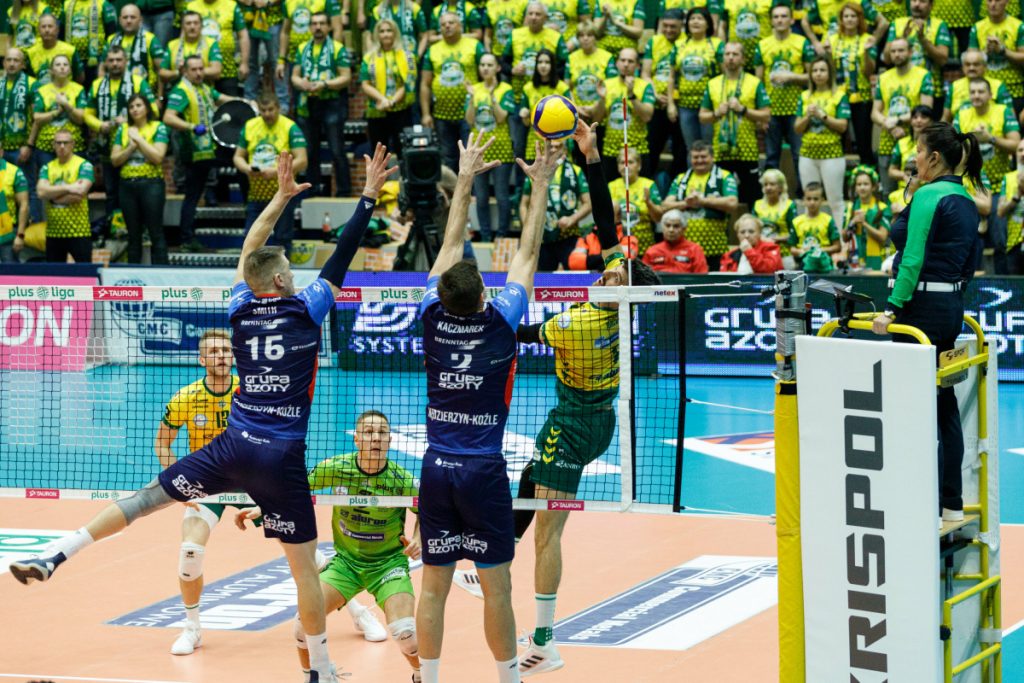 Aluron are doing great this season in PlusLiga but so are ZAKSA. The league hit valid for Round 9 went in the favor of the latter who remained unbeaten – 10-0. The team from Zawiercie, who prior to today's match suffered only one loss and made a four-game run, failed to reach the first-ever victory over ZAKSA in their own hall. In the first, spectacular set, which lasted for 45 minutes and had 74 points combined, the hosts missed their chances. Later, they were thrashed. However, it has to be stressed that Aluron played today without their very important player, Serbian Uroš Kovačević (remained on the bench the whole game). Łukasz Kaczmarek top-scored the Kędzierzyn-Koźle side with 22 points. Norbert Huber made four blocks.
Jastrzębski Węgiel recorded an easy win tonight, but will not be able to count on the French star Stéphen Boyer in the coming period. In the derby of the Silesian region, 'The Hawks' beat GKS Katowice 3-0 (25-17, 25-20, 25-21). The champions entered this match weakened by the absence of four players including one who is vital for their play – the French opposite hitter Boyer.
"Boyer suffered a fracture of the distal epiphysis of the fifth metacarpal bone during everyday activities. This injury requires an operation to fix the fractured bone. The French opposite hitter may be sidelined by up to two months," the club informed.
The Czech Jan Hadrava, who replaced Boyer in the lineup, top-scored Jastrzębski with 13 points against Katowice. The Frenchman Trévor Clévenot made 75% reception (16 digs, 25% perfect).
2021/22 PlusLiga – regular season, Round 9 (today's matches):