The hit of the 24th round of the 2021/22 Polish Men's Volleyball Championship didn't disappoint: PGE Skra Bełchatów proved stronger than Aluron CMC Warta Zawiercie after a 5-set battle.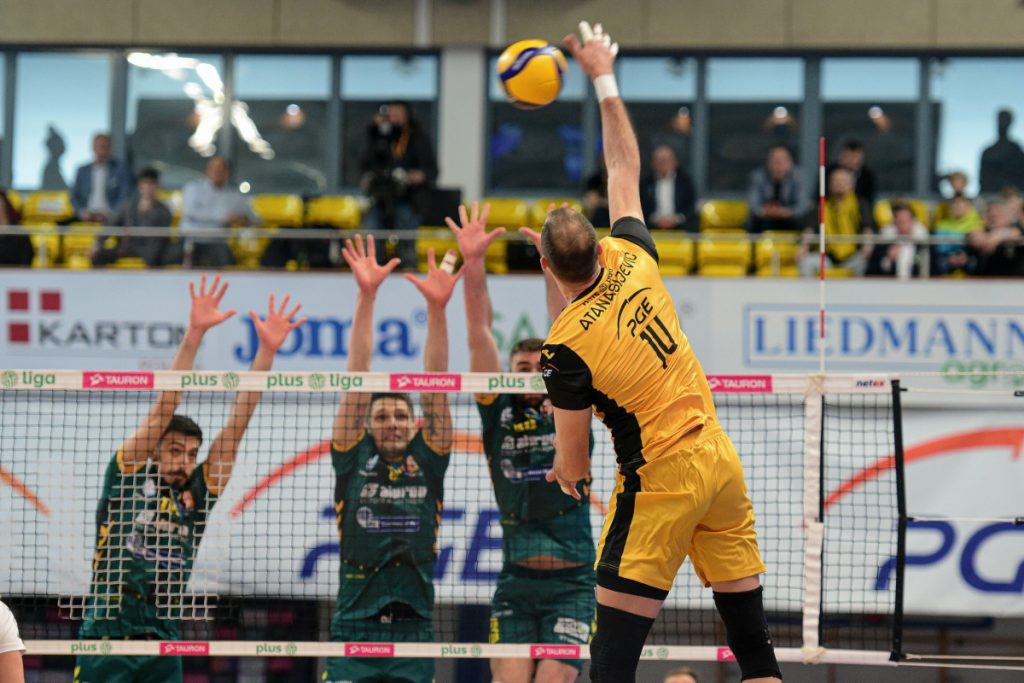 Skra maintained their good series in the 2021/22 PlusLiga. They recorded the 7th win in a row by defeating 4th-placed Aluron, who lost the match despite serving 16 aces as a team, in the tie-break of Round 24. This way, the Bełchatów side joined Grupa Azoty ZAKSA Kędzierzyn-Koźle at the top of the table as both now have 55 points (the latter played 3 matches less). With the 3rd defeat in the last 4 games, Aluron wasted an opportunity to jump away from the chase group in the fight for the 4th-seed for the playoffs.
Serbian Aleksandar Atanasijević played a superb match for Skra, notching 25 points through an 80% attack (20/25), serving 4 aces.
2021/22 PlusLiga – regular season, Round 24: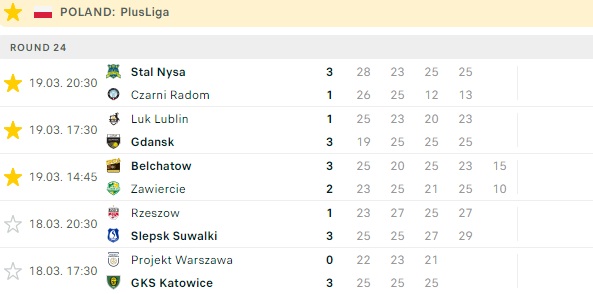 March 20
Indykpol AZS Olsztyn – Grupa Azoty ZAKSA Kędzierzyn-Koźle
Jastrzębski Węgiel – Cuprum Lubin