The regular season in 2021/22 Polish Men's Volleyball Championship is coming to an end.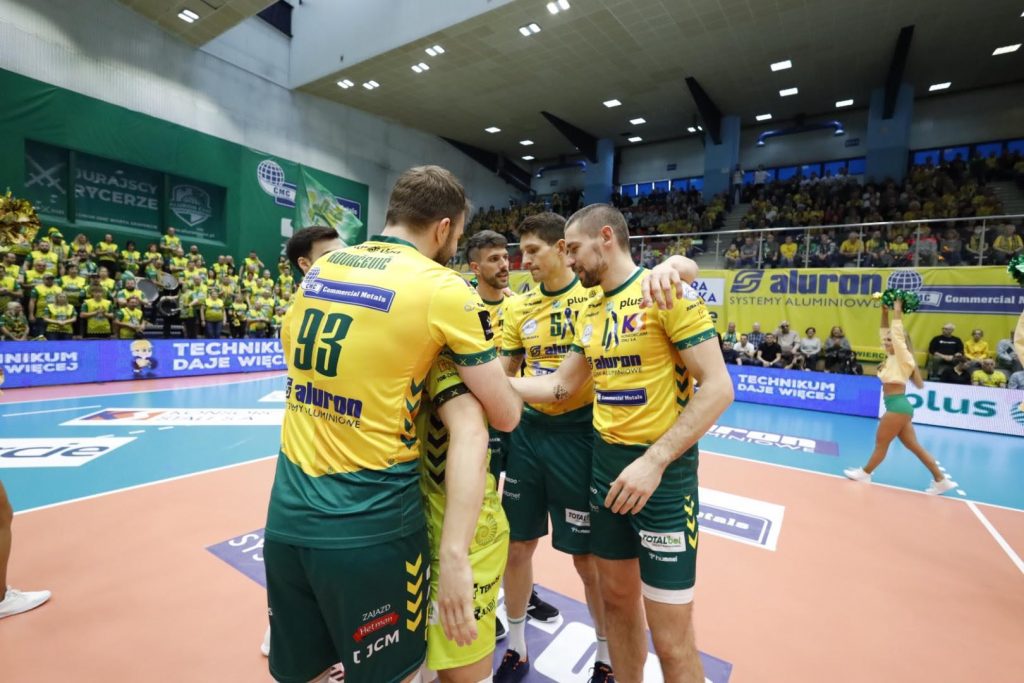 One of the biggest dilemmas ahead of the last round (Round 26) of the 2021/22 PlusLiga regular season was regarding the 4th position in the standings, the last one that secures a home-court advantage in the playoffs. That slot was taken by Aluron CMC Warta Zawiercie, who needed to earn 2 sets in the match against LUK Lublin to seal it. Led by Argentine Facundo Conte (16 points and 92% reception /12 digs, 42% perfect/), the club commanded by the Serbia Men head coach Igor Kolaković prevailed 3-1. Such an outcome saddened players of Asseco Resovia Rzeszów, who also contested for No. 4, so their triumph over Cuprum Lubin (3-0) turned out to be in vain.
Who'll take No. 1 and No. 8 will be much clearer tomorrow. Other positions inside the playoff zone (Top-8) are determined earlier.
2021/22 PlusLiga – regular season, Round 26 (today's matches):