Grupa Azoty ZAKSA Kędzierzyn-Koźle regained the Polish Men's Volleyball Championship title after 3 years and 2 full seasons.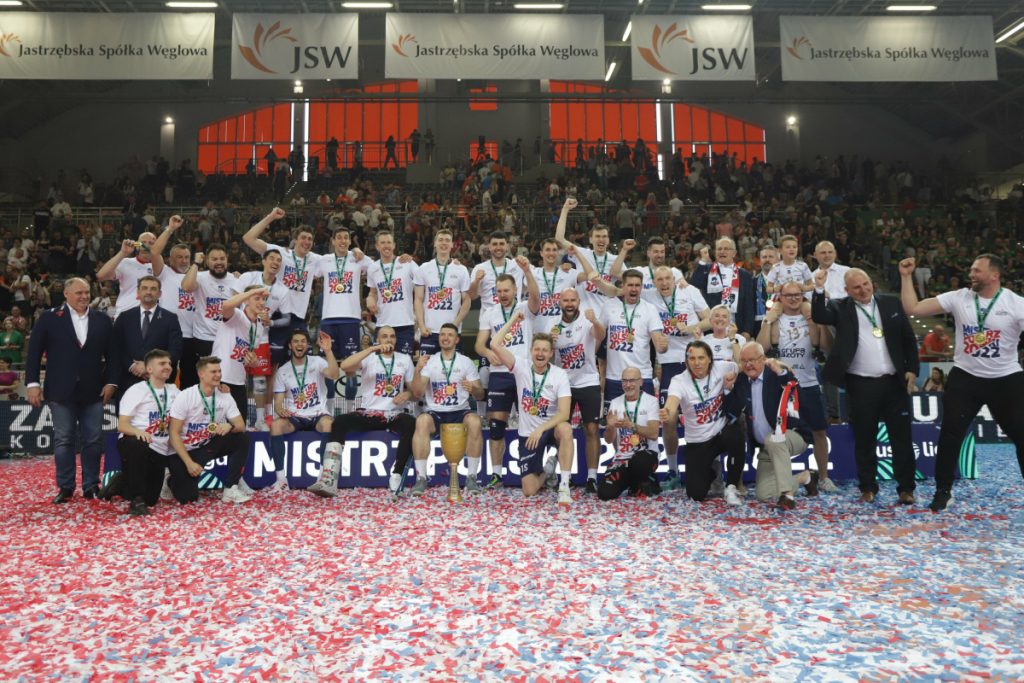 Grupa Azoty ZAKSA Kędzierzyn-Koźle defeated Jastrzębski Węgiel 3-0 (25-23, 25-17, 25-21) in the 4th PlusLiga final match of the 2021/22 season and won the title of the Polish champions for the 9th time, closing the series at 3-1. The award for the MVP of the final series was won by their outside hitter Kamil Semeniuk, who top-scored Game 4 with 19 points.
The team from southern Poland won the first two playoff final matches and were close to winning the gold medal 3 days ago, but the 3rd game didn't go their way. After a fierce 4 sets, the defending champs (at that moment) won and extended their chances of fighting to repeat the success from the previous season, interrupting a series of 7 defeats in a row from ZAKSA at the same time. What was worse for the players of Romanian Gheorghe Crețu, in that game they lost their starting middle blocker Norbert Huber due to an injury. However, perhaps that was exactly what has given his players extra strength today to finish off the rivals and regain the PlusLiga trophy after 3 years and 2 full seasons (the corona-season 2019/20 isn't taken into account as no official champions were declared).
2021/22 PlusLiga – playoff finals: