Grupa Azoty ZAKSA Kędzierzyn-Koźle are returning to champion form.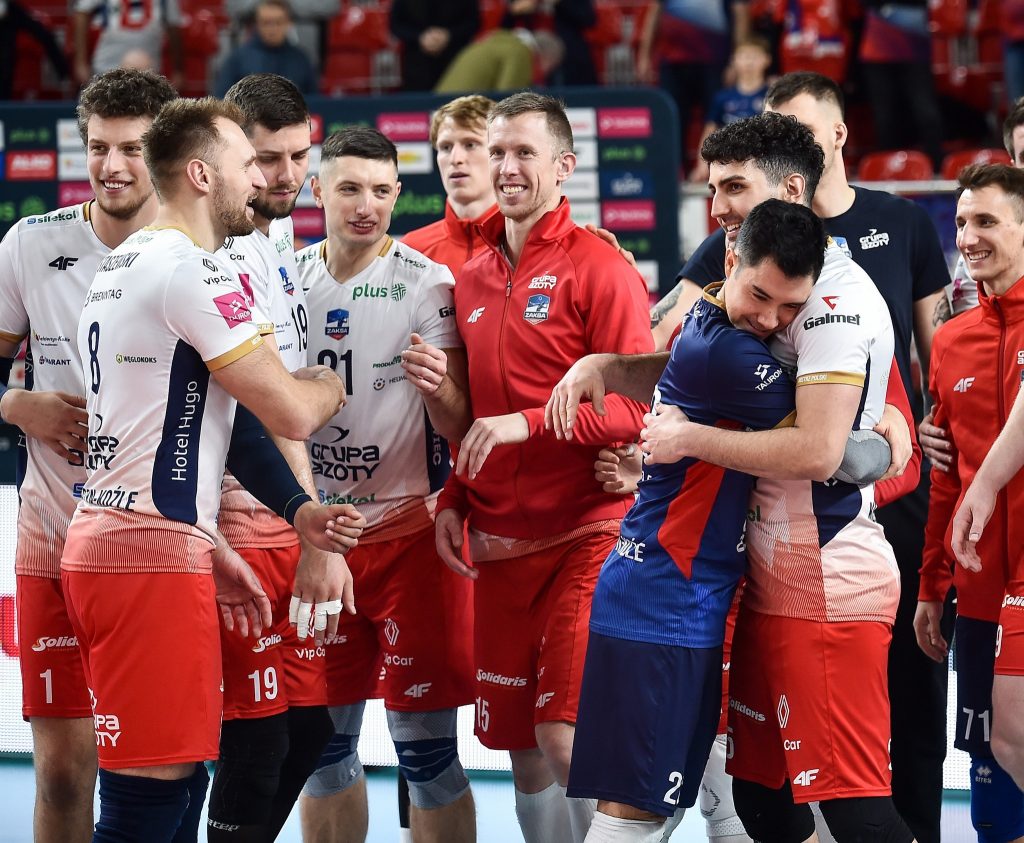 The shakey campaign for the 2022–23 PlusLiga of Grupa Azoty ZAKSA Kędzierzyn-Koźle is improving. After suffering three defeats in the first seven matches of the competition, the reigning club champions of Poland and Europe set off a run of seven games without a defeat. The initial stumble in Round 14's match didn't stop Tuomas Sammelvuo's team. GKS Katowice won the first set; however, in the following sets, ZAKSA proved their superiority and clinched the match with a score of 3-1.
The Kędzierzyn-Koźle side is again in pursuit of the top of PlusLiga. They are currently fourth with 11-3 and 30 points, which is 7 points fewer than the leader Jastrzębski Węgiel (12-2). Today, ZAKSA were led by Aleksander Śliwka, who tallied 19 points. Ukrainian Dmytro Pashytskyy had as many as 7 blocks. Jakub Jarosz scored 22 points for Katowice.
2022-23 PlusLiga – regular season, Round 14: