Arkas Spor are at the forefront of the unbeaten trio in the 2021/22 Turkish Men's Volleyball Championship.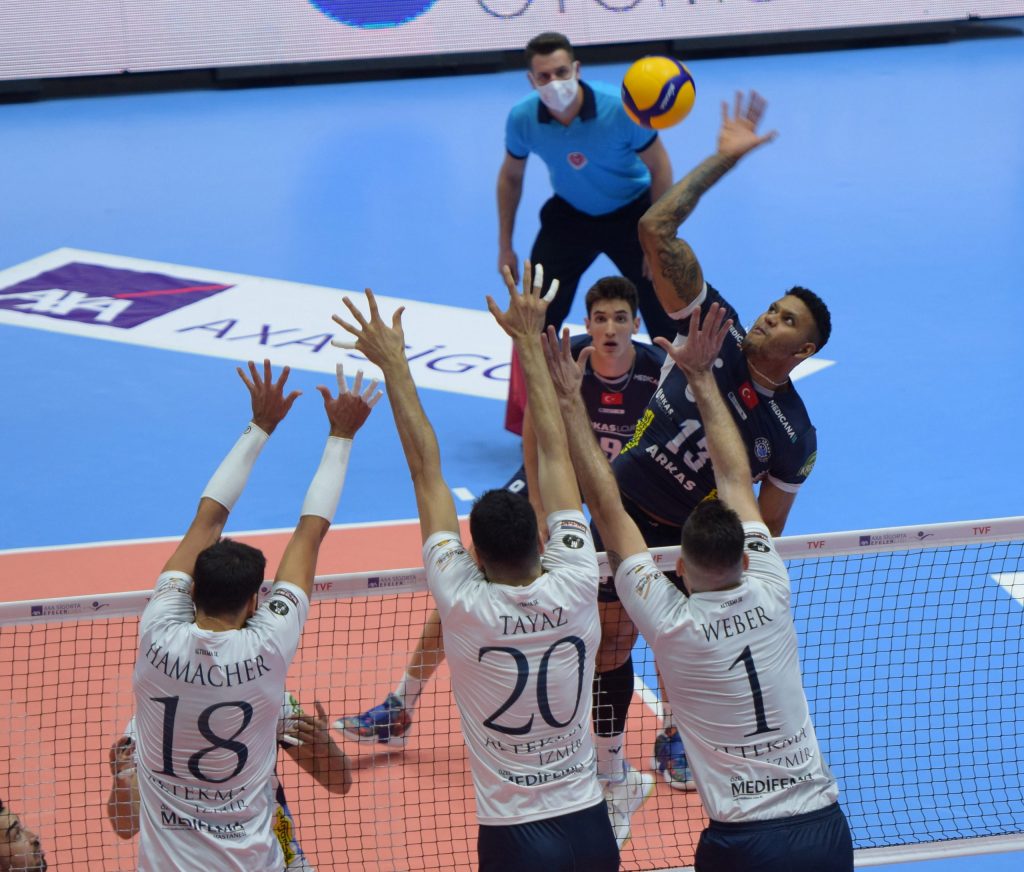 Arkas Spor stormed past Altekma just as same as they stormed past three rivals in the 2021/22 AXA Sigorta Efeler Ligi before that – with a 3-0 win. The Izmir side didn't drop a single set yet. Turkish prospect Efe Mandıracı top-scored Arkas today with 17 points through 71% attack (12/17, one error, blocked once), including five blocks. Mustafa Cengiz was even better in blocking (six), while Caner Dengin made 76% reception (17 digs, one error, 18% perfect).
Mighty serving display of Cuban Salvador Hidalgo (seven aces, 23 points in total) pushed Fenerbahçe HDI Sigorta over Bingöl Solhan Spor (3-1).
Halkbank had to work hard to overcome Tokat Bld. Plevne (3-1) and they did it mostly thanks to Serbian Božidar Vučićević and Yiğit Gülmezoğlu (both tallied 16 points), but also thanks to Mustafa Koç (six blocks).
Wouter Ter Maat dominated the court in Mardin where his Ziraat Bankkart visited Yeni Kızıltepe Spor and took a 3-1 triumph. The Dutchman poured in 30 points (four aces). Faik Samed Güneş had six blocks.
Galatasaray HDI Sigorta (Burutay Subaşı 19 points, Vahit Emre Savaş five blocks, and Croatian Marko Sedlaček 74% attack; 14/19; one error) put an end to the surprising unbeaten run of Sorgun Bld.
2021/22 AXA Sigorta Efeler Ligi – regular season, Round 4: