The Brazilian duo Itambé/Minas and Dentil/Praia Clube, the winners and runners-up of the last edition of the South American Women's Volleyball Club Championship, continued this year's continental tournament with 100% success.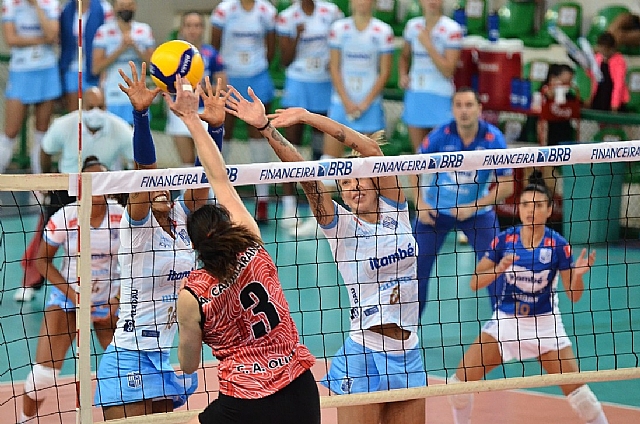 Itambé/Minas had no difficulties in getting through Uruguay's Olimpia in Round 3 of the 2021 South American Women's Club Championship in Brasília. The defending champions achieved the win with a score of 3-0 (25-16, 25-10, 25-19). The result left Minas with six points and a 2-0 record. The main scorer of the game was Minas middle blocker Thaísa Daher with 16 points.
Even without having to put in maximum strength, Dentil/Praia Clube outplayed Bolivia's Club San Martin 3-0. Just lie in the opening round against Olimpia, the team from Uberlândia went out on the court with the lineup consisting mostly of backups, saving energy for the encounter which was predicted to be a decider for the trophy even before the competition started – against Minas, in two days. With the win today, Praia reached the full set of nine points from three matches played so far.
2021 South American Women's Club Championship – Round 3: