The renewed Itas Trentino will return home with the 2021 Italian Men's Volleyball Super Cup in their hands.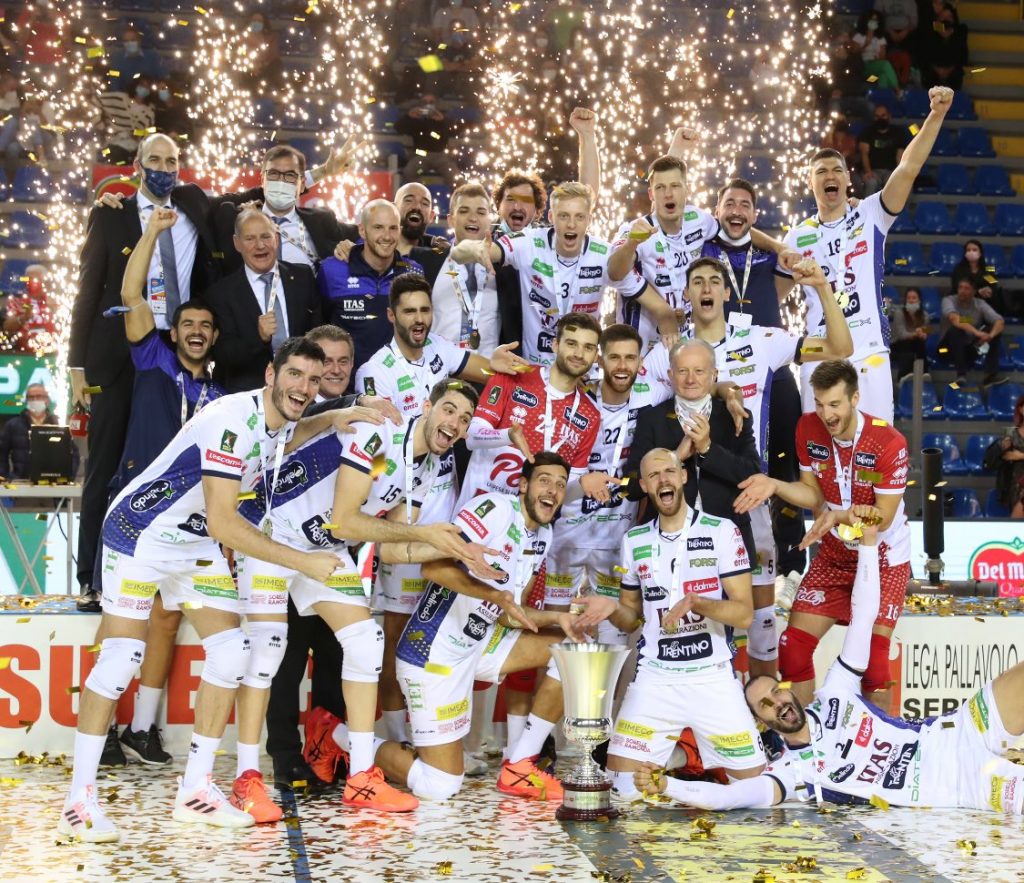 Itas Trentino beat Vero Volley Monza in the surprising final of the 2021 Italian Men's Super Cup (Del Monte Supercoppa SuperLega). Bulgarian veteran Matey Kaziyski marked his third return to Trentino with the MVP award as he put down 21 points (one of five double-digit players on the scoresheet in Trentino) in the gold medal encounter in Civitanova, being a true leader on the court to a team that underwent so many changes in the off-season. Trentino faced departures of all pillars (Lucarelli, Giannelli, Abdel-Aziz, Rossini…), having the roster filled with numerous rising Italian stars (such as Micchieletto and Lavia) who showed they are capable of producing good things already in the infancy of their professional careers (involved in winning the title at recent EuroVolley).
Monza entered their first-ever Super Cup final match nervous, losing the first two seats too easy, fighting hard in the third set in which they canceled three match-points and converted their sixth set ball. The fourth set was a one-way street (just like the first one) in which only Trentino drove, taking home their third Super Cup in the club history (2011, 2013, 2021).
Apart from Kaziyski, Serbian Marko Podraščanin stood out in the squad commanded by Angelo Lorenzetti with four blocks. As for Monza, German Georg Grozer tallied 22 points, including five aces.
2021 Italian Men's Super Cup – final:
Itas Trentino – Vero Volley Monza 3-1 (25-11, 25-21, 31-33, 25-14)