Turkish women's volleyball vice-champions Fenerbahçe Opet have reached an agreement with their former player Melissa Vargas.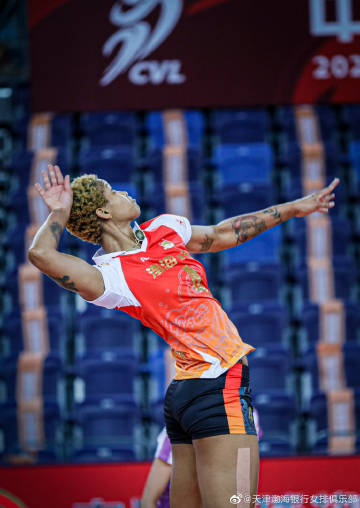 One of the best players in the world at the moment, Melissa Vargas, will wear the Fenerbahçe Opet jersey again, according to Voleybol Plus. The title contenders in the 2021/22 Misli.com Sultanlar Ligi will definitely bring back the 22-year-old opposite hitter to their ranks following the end of the ongoing Chinese Super League, which entered the final stage and in which Vargas' club Tianjin is the major favorite to take the championship.
Cuban Vargas, who has had Turkish citizenship for some time now, played for Fenerbahçe for three successive seasons before moving to China and her return to the ranks of the 'Yellow Angels' has been mentioned since the moment she signed with Tianjin.
See our sections – Transfers – Done Deals and Transfers – Rumors.