The 2022 Turkish Men's Volleyball Super Cup went to the Ziraat Bankkart's showcases.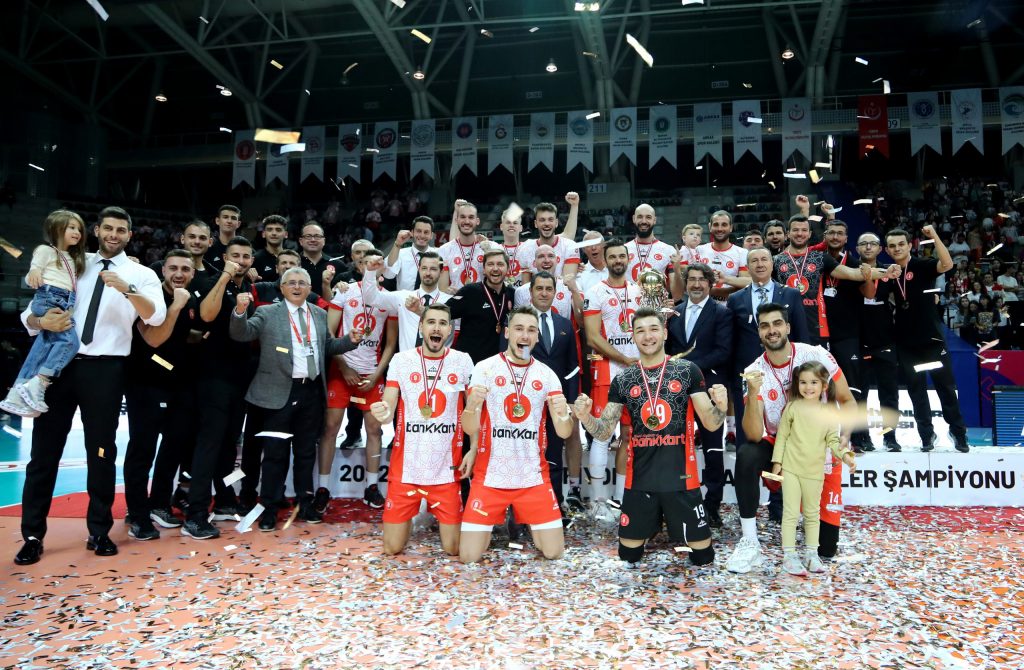 The winning momentum of Ziraat Bankkart, who took the last two editions of the Turkish Championship, continued in 2022-23 as well. The Ankara team also won the first trophy of the new season, the 2022 Turkish Super Cup (2022 Spor Toto Erkekler Şampiyonlar Kupası), beating Arkas Spor by a clear 3-0 (25-19, 26-24, 25-20) at home. This is the second consecutive success of Ziraat in the competition and the third overall (2010, 2021, 2022).
The Dutchman, Wouter Ter Maat, author of 19 points, top-scored for the club from Turkey's capital. Efe Mandıracı tallied 14 points for Arkas. The Ziraat setter, Arslan Ekşi, was awarded the MVP of the match.