Turkey and the Dominican Republic played a thrilling match in Pool B of the 2022 FIVB Volleyball Women's World Championship in Gdańsk, Poland.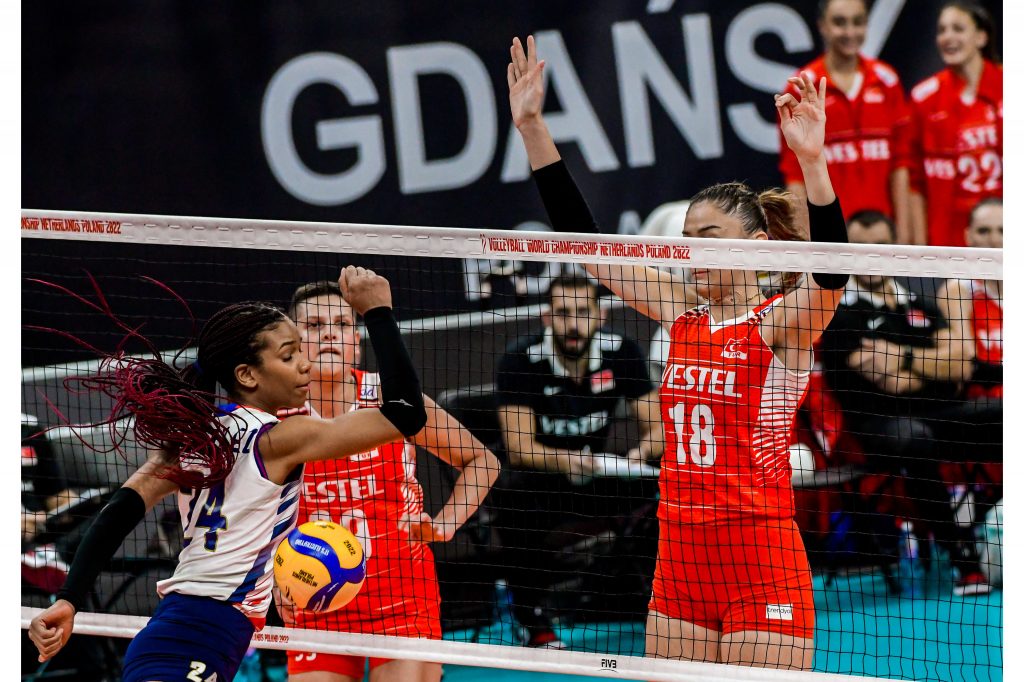 Turkey defeated the Dominican Republic in a five-setter to earn its second victory of the competition. Star opposite Ebrar Karakurt's notable performance (29 points) moved her team closer to the second phase. In their third Pool B encounter, Turkey defeated the Caribbeans despite falling behind in the first set. The Europeans now have six points. Zehra Güneş added 5 blocks in her side's victory.
The Dominicans, who also have a 2-1 record, are still in front of their today's rivals with seven points and might advance to the second round later on tonight if co-hosts, Poland, defeat Korea 3-0 or 3-1. Brayelin Martínez tallied 21 points for the 'Caribbean Queens'. Geraldine González made 4 blocks.
The Argentina National Team played a 'do-or-die' game to beat the Czech Republic 3-1 (25-20, 20-25, 25-22, and 25-22) in Pool D in Arnhem, the Netherlands, and thus took a key step in their aspirations to qualify for the next stage of the World Championship.
With 18 points, 7 of which came from blocking, Candelaria Herrera was the top scorer in the historical victory of 'Las Panteras', who, for the first time ever, surpassed a European rival in the World Champs. On Friday, against Colombia, a team led by Hernán Ferraro could claim fourth place in the pool and also the last place that secures qualification to the second phase.
2022 FIVB Volleyball Women's World Championship – Preliminary Phase, Day 6:
In progress:
Netherlands – Puerto Rico
Poland – South Korea