China maintained its winning streak in the 2022 FIVB Volleyball Women's World Championship.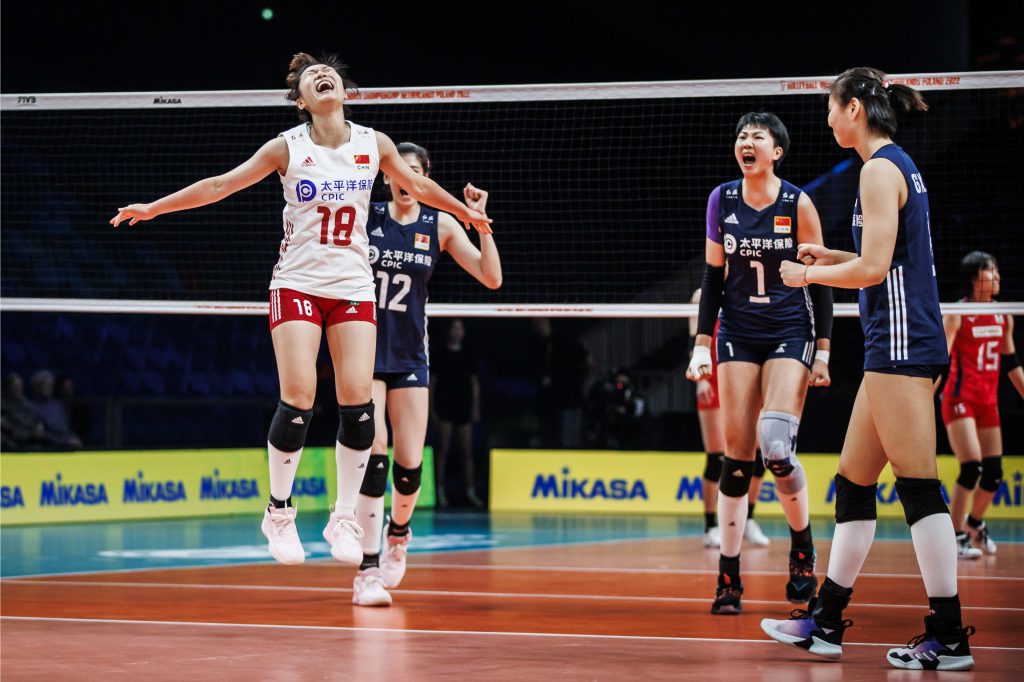 In a Pool D match of the Women's World Champs 2022 in Arnhem, the Netherlands, the national team of China defeated Japan 3-0 (28-26, 25-17, 29-27) in the Asian classic to advance to the second pool phase of the competition. China is still unbeaten in the pool and now sits atop the standings with a perfect record of three victories, nine points, and a 9-0 set ratio, which is sufficient to ensure a top-four finish in Pool D's final ranking.
China's outside hitter Li Yingying, who scored 19 points, shared the top scorer award with Arisa Inoue of Japan, who suffered their first defeat (2-1). Wang Yuanyuan, a middle blocker on the winning side, stood out in blocking with her 5 stuffs.
Brazil beat Colombia in training rhythm, also in Pool D, and advanced to the second phase. The 'Seleção' showed strength in a slow-placed game against South American rivals in its third game at the World Championship and remained undefeated in the competition with a record of 3-0.
Brazil's captain Gabriela Braga Guimarães 'Gabi' scored the match-high of 19 points, while Ana Carolina Silva 'Carol' had 5 blocks, but left the court injured in the third set. Amanda Coneo tallied 10 points for winless Colombia. Now, Brazil is looking for leadership. In the next games, they'll face Japan and China in search of the top of Pool D.
Thailand has returned to winning. After a stunning win over Turkey in the opener of Pool B but then losing to Poland, the Asian ladies swept the reigning champions of the CEV Challenge Cup, Croatia, in straight sets in Gdańsk, Poland.
Ajcharaporn Kongyot was Thailand's most prominent player today with 22 points. Samanta Fabris put down 13 for Croatia.
2022 FIVB Volleyball Women's World Championship – Preliminary Phase, Day 6:
In progress:
Turkey – Dominican Republic
Argentina – Czech Republic
8 p.m.:
Netherlands – Puerto Rico
8:30 p.m.:
Poland – South Korea