Fenerbahçe Opet, the proud winners of the 2022/2023 Misli.com Sultanlar League championships, is ready to take on the 2023/2024 season with an overhauled roster and a change at the helm.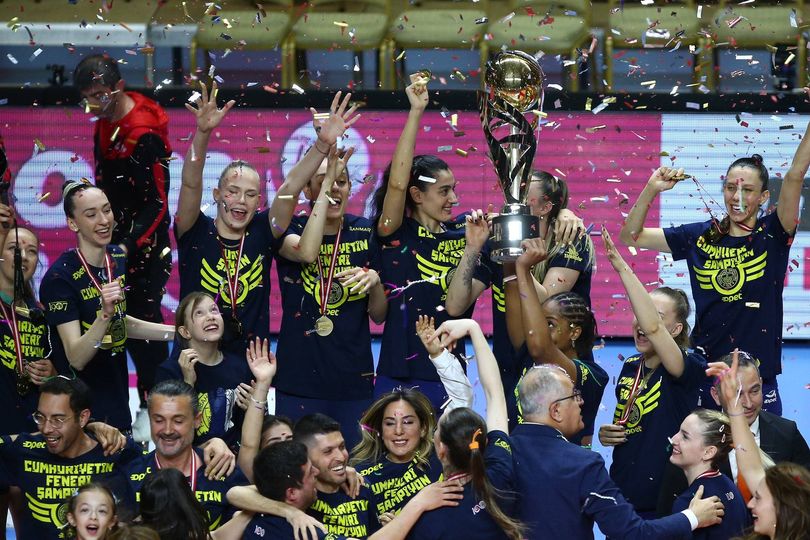 The team is set for a major reshuffle as they replace long-standing Serbian coach Zoran Terzic with Stefano Lavarini. The Italian, who presently coaches the Polish National Team, is seen as a fresh and strategic choice, given his extensive international experience. This change comes after Terzic's impressive five-year tenure with the team.
In another significant move, Fenerbahçe Opet did not renew contracts with five of their players, a list that includes Macris Carneiro, Hristina Vuchkova, Anna Lazareva, Beliz Başkır, and İpar Özay Kurt. These departures are sure to bring a new dynamic to the team in the upcoming season.
On the other hand, the team has reaffirmed its faith in four of their stalwart players. The contracts of Ergül Avcı, Meryem Boz, Cansu Çetin, and Meliha Diken have been extended by an additional year, underlining their value and contribution to the team.
To fortify its ranks, Fenerbahçe Opet has welcomed four new faces to its roster. Newcomers are Ada Germen, Bojana Drca, Irina Fetisova, and Magdalena Stysiak.
Fenerbahçe Opet's 2023/2024
Setters: Bojana Drca, Buse Ünal
Opposites: Melissa Vargas (after tcompetition season in China), Magdalena Stysiak, Meryem Boz
Outside hitters: Ana Cristina De Souza, Arina Fedorovtseva, Meliha Diken, Ada Germen
Middle Blockers: Irina Fetisova, Eda Erdem Dündar, Aslı Kalaç, Ergül Avcı
Liberos: Cansu Çetin, Gizem Örge