The Slovenian men's volleyball team marked their second win at the inaugural Volleyball Nations League (VNL) 2023 tournament in Nagoya, Japan. They convincingly beat Olympic champions France in a four-setter battle, with scores reading 3:1 (25-23, 25-18, 21-25, 25-22).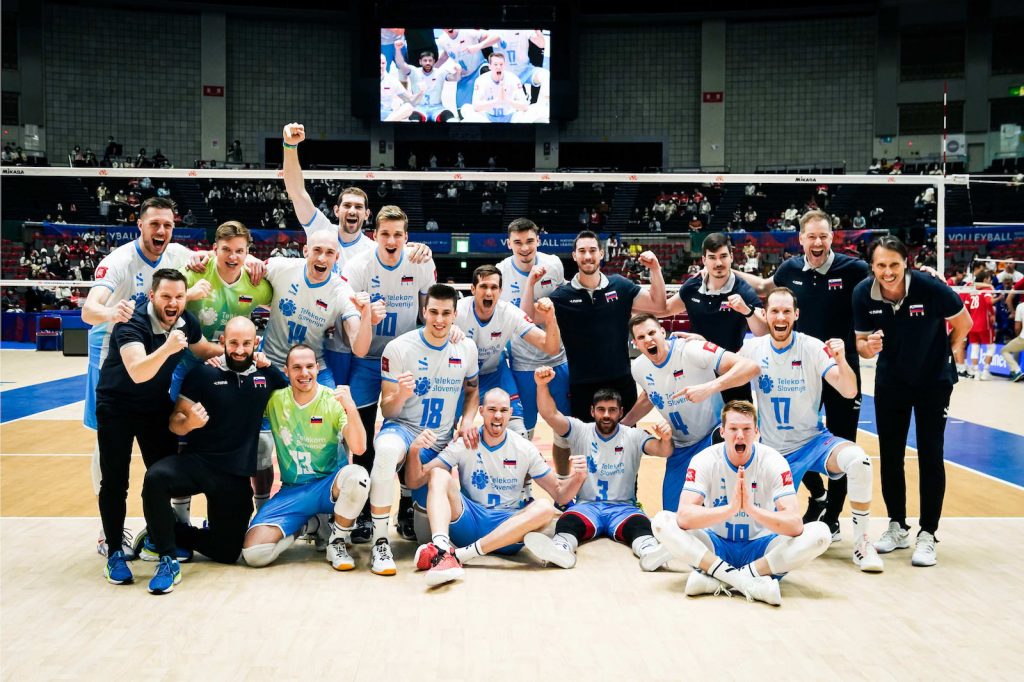 The team, under the guidance of Romanian coach Gheorghe Cretu, displayed commendable resilience as they bounced back from a surprising defeat to Bulgaria (0:3), reinforcing their earlier victory against Serbia (3:1). This recent victory against the French team has been a considerable boost to their campaign.
Rok Možič, the star of the match, impressed with a stellar performance, adding 21 points to the team's score. The team's captain, Tine Urnaut, also contributed significantly with 16 points. From France, Timothee Carle emerged as the top scorer with 16 points.
Meanwhile, in another encounter in Nagoya, Iran proved their mettle by defeating China 3-1 (23-25, 25-15, 25-20, 25-14). Amin Esmaeilnezhad, with a match-high of 26 points, was the key player for Iran. Hossein Khanzadeh supported him well, adding 16 points. Jingyin Zhang was the standout performer for China, being the only player to reach double-digit scores with 20 points. Iran clinched its first victory following consecutive defeats to Japan and Poland in the Men's Volleyball Nations League (VNL).
The fourth edition of the VNL is currently in progress, featuring the world's top 16 nations in a fierce competition for a spot in the final round. A top eight teams will advance to the final stage in Gdansk, Poland, scheduled from 19th to 23rd July.