Eczacıbaşı Dynavit continues to fortify its roster for the upcoming season with the signing of Serbian national team middle blocker, Jovana Stevanović. This announcement was confirmed by the club in a recent statement.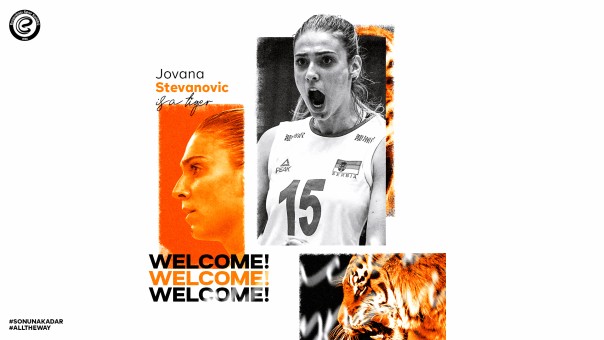 The club is confident in Stevanović's abilities and experience, expressing anticipation for her contribution to the team. "We are pleased to welcome Jovana Stevanović into our new season squad, a player endowed with a wealth of experience and the capacity to compete in high-level matches. We believe her qualities will significantly enhance our team's performance," the club's statement read.
Stevanović, expressing delight at her new professional endeavor with Eczacıbaşı Dynavit, revealed her aspirations for the forthcoming season. "I am enthusiastic to be joining this prestigious club, rich with a remarkable history. I am committed to giving my all to secure as many trophies as possible. This is my passion, and I am aware that the club shares this ambition. I am hopeful that we can realize this goal together," she said.
Jovana Stevanović is an esteemed Serbian national team middle blocker. Her impressive career includes tenures with a number of notable teams including Crvena Zvezda, Pomi Casalmaggiore, Savino Del Bene Scandicci, Unet E-Work Busto Arsizio, and Vero Voley Milano.