Olympic champions Anders Mol and Christian Sorum (NOR) achieved a two victories at the start of the EuroBeachVolley men's competition in Vienna, Austria. They defeated Quincy Aye and Arnaud Gauthier-Rat (FRA) in three sets 2-1 (21-14, 18-21, 15-9) and in second match, Robin Seidl and Philipp Waller (AUT) in two sets 2-0 (21-13, 23-21) for the leading position in Pool A.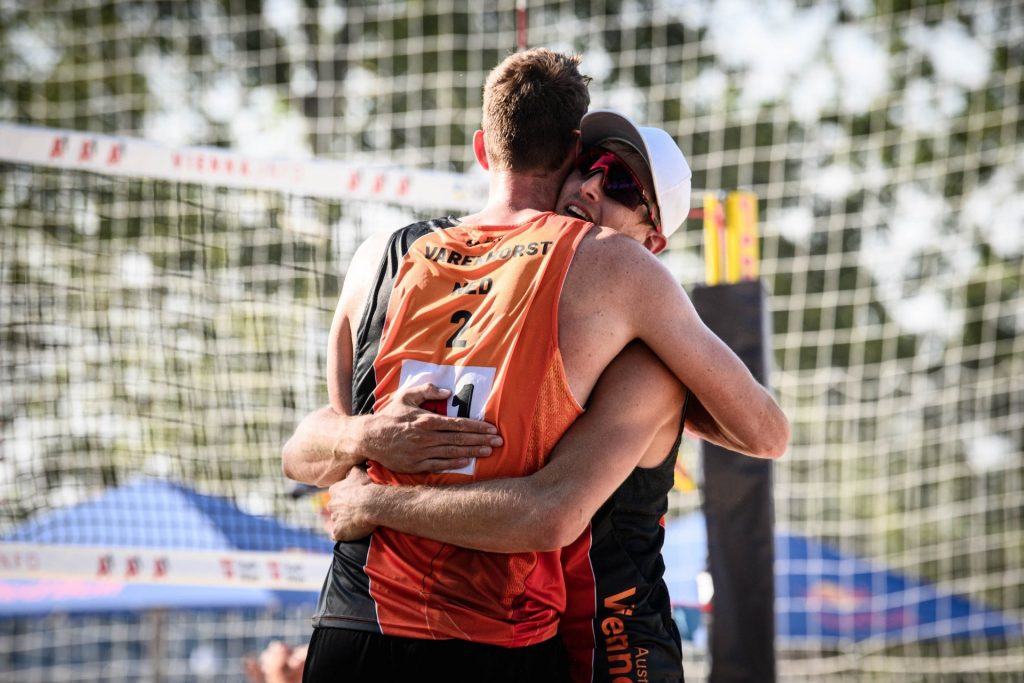 The first surprise of the EuroBeachVolley tournament was created by Christiaan Varenhorst and Steven van de Velde (NED) by beating Oleg Stoyanovsky and Viacheslav Krasilnikov (RUS), silver medalists from the Tokyo Olympics, in three sets (21-12, 20-22, 15-12) . Earlier, they defeated Jakob Windisch and Samuele Cottafava (ITA) also in three sets 2-1 (21-18, 25-27, 15-12).
An interesting match was played in Pool F where Julius Thole and Clemens Wickler (GER) defeated Daniele Lupo and Paolo Nicolai (ITA) 2-1 (18-21, 21-12, 17-15). With that victory, they won the group and advancing directly to the Round of 16 in Vienna.
For all the results of the first day click here.