Mol and Sorum achieved a historic result. They won the A1 CEV EuroBeachVolley Vienna 2021 and became the first team in the 29-year history of the tournament to win the title four times in a row.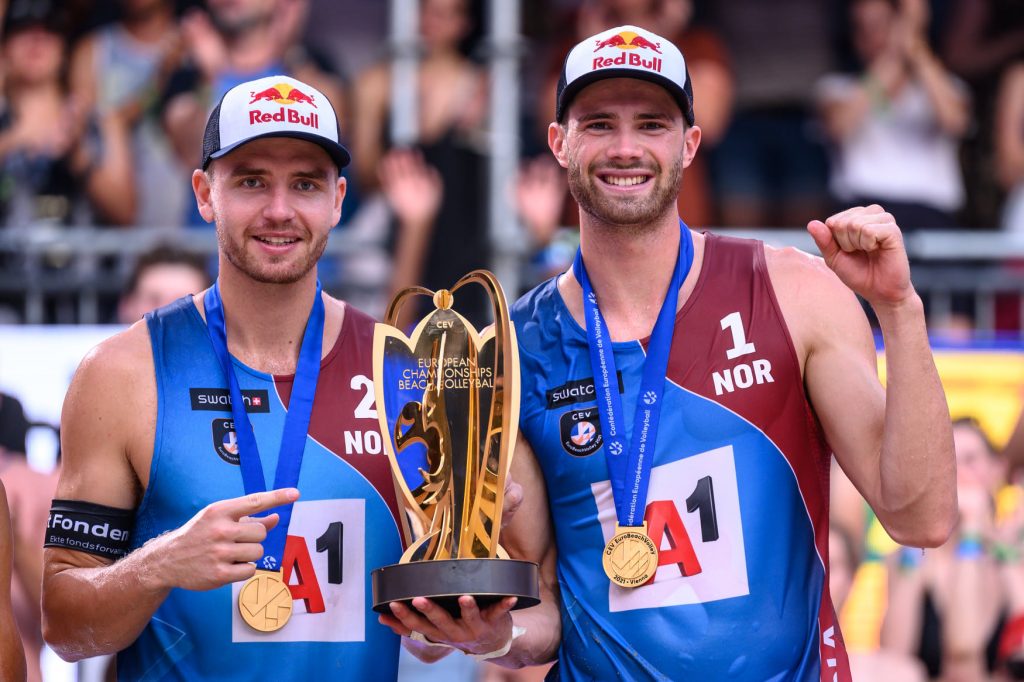 In front of the crowded Red Bull Beach Arena, the Norwegians faced Stefan Boermans and Yorick de Groot from the Netherlands and won in three sets 2-1 (21-19, 24-26, 15-12).
Christian Sorum – "The Dutch played amazing, it was a perfect final, we had to work really hard to find a way to beat them. We had one goal before this tournament and it was to win this title, but to win four in a row, it's hard to believe. We're really happy we're going home with another victory here in Vienna, which is like home for us. It's always fantastic to play inf front of these fans."
Anders Mol – "It will take us some time to sink in what we accomplished over these last week, it's hard to believe we just won the Olympic gold and now a fourth EuroBeachVolley title. This was one of the best matches we played in the last few years. The Dutch played really well and we'd like to congratulate them too. Playing here in Vienna is always special and I'm so happy we're still unbeaten here. We hate losing any match, but even more in front of these fans."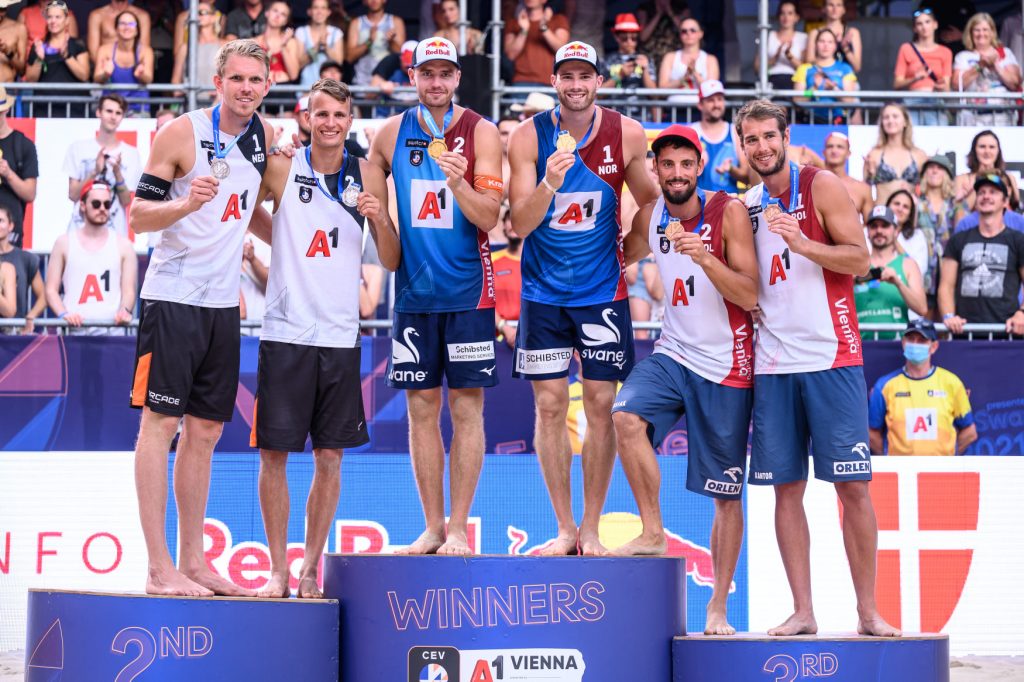 The bronze went to Piotr Kantor and Bartosz Losiak from Poland. They won bronze medal match vs. Alexander Brouwer and Robert Meeuwsen (NED) 2-0 (21-14, 21-19).
Gold medal match
Mol & Sorum (NOR) – Boermans/de Groot (NED) 2-1 2-1 (21-19, 24-26, 15-12)
Bronze medal match
Kantor/Losiak (POL) – Brouwer & Meeuwsen (NED) 2-0 (21-14, 21-19)