Talita & Tamela in the women's competition and Mol and Sorum in the men's competition are the winners of the Volleyball World Beach Pro Tour Elite 16 tournament played in Cape Town, South Africa.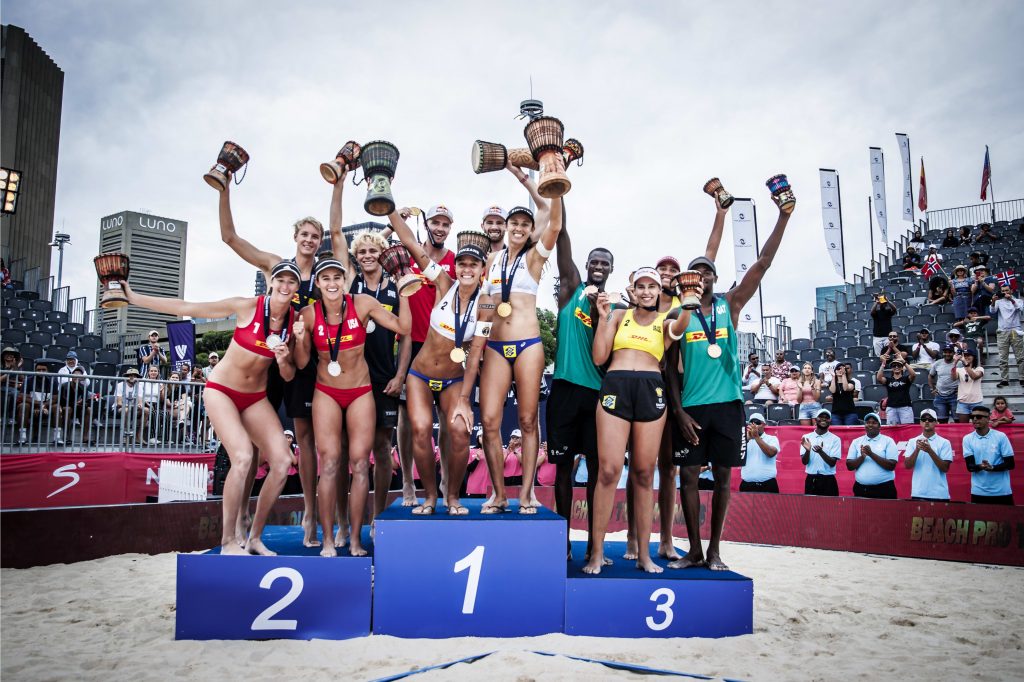 Playing together for the first time, Brazilians Talita Antunes and Thamela Coradello triumph at the Cape Town Elite 16 Beach Pro Tour event. In the grand final, they defeated the Americans Sarah Sponcil and Terese Cannon with 2-0 (22-20, 21-16). Another team from Brazil, Eduarda 'Duda' Lisboa and Ana Patricia Ramos won the bronze medal by defeating the French pair Lézana Placette and Alexia Richard 2-0 (21-15, 21-15).
In the men's competition, the Norwegians, the current Olympic and world champions, defeated the rising stars of Sweden, David Åhman and Jonatan Hellvig, 2-0 (21-19, 21-19) in the gold medal match. Cherif Younousse and Cherif Ahmed won 3rd place. The Olympic bronze medalists from Tokyo defeated Austrians Robin Seidl and Philipp Waller in two sets (22-20, 21-14) in the match for third place and brought a new medal for Qatar.