Júlia Bergmann made one of the greatest individual attacking performances in the history of the US women's collegiate volleyball.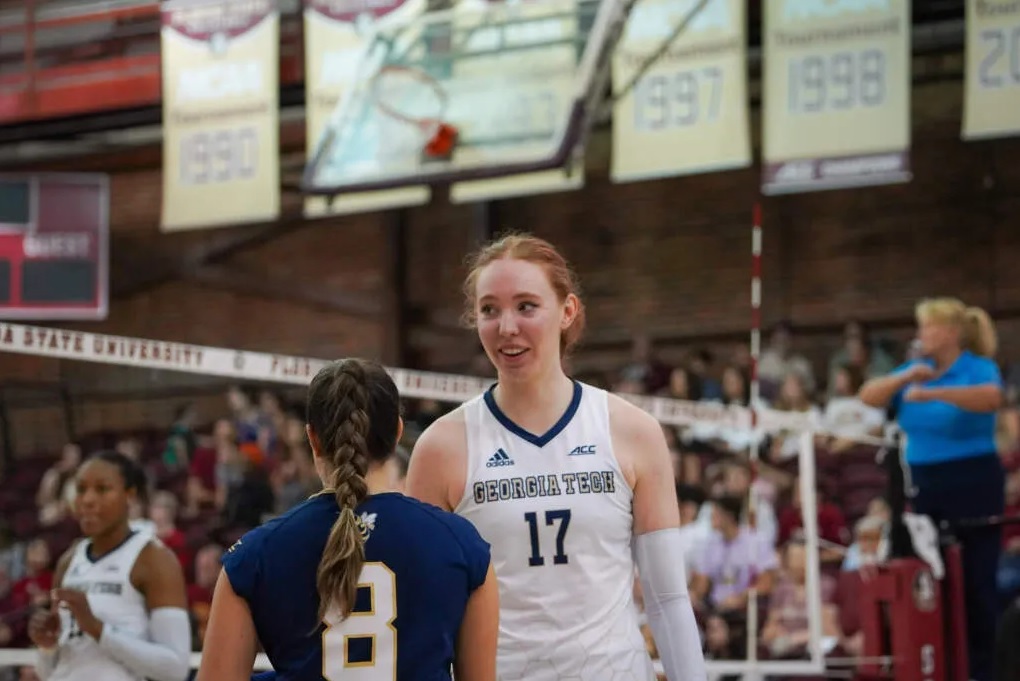 A young Brazilian outside hitter, who plays her senior year at Georgia Tech, Bergmann, set her college's single-match record in points and tied the record in kills. The 21-year-old led the Yellow Jackets' (No. 10) comeback this Sunday in the NCAA Division I match against Florida State from 0-2 to 3-2, partially 14-25, 21-25, 25-19, 25-20, and 15-10. In the ACC (Atlantic Coast Conference) duel, Bergmann converted 38 kills (the primary attacking parameter in the NCAA), which is a program record (first time set earlier throughout history), and collected 43 points in total, which is Georgia Tech's new record. On the NCAA broadcast of the match against Florida State, her performance was treated as one of the greatest of all time in the competition.
Bergmann had already received the award for best player of the week (last week), her second this season. This is her last university semester, allowing the possibility of moving to the pros in some of the main leagues in the world in 2023–24 and total dedication to the Brazil National Team, from which she withdrew prior to the 2022 FIVB World Championship to finish her studies in the States. Before that, she was a revelation for the 'Seleção' in the 2022 FIVB VNL.
Bergmann exceeded 400 kills on the season, rising to 437 as she entered the day leading the ACC and having one of the top marks in the nation. This is in addition to her career-high and program-best records for the day. In addition, this was her 10th game this season with 20 or more kills. Bergmann, AVCA First Team All-American and ACC Player of the Year (both in 2021), became the first Yellow Jacket ever with four matches of 30 or more kills.