Thanks to an epic comeback in the final of the 2022 Asian Women's Club Volleyball Championship, Kuanysh defeated the defending champions Altay and won the continental title for the first time ever.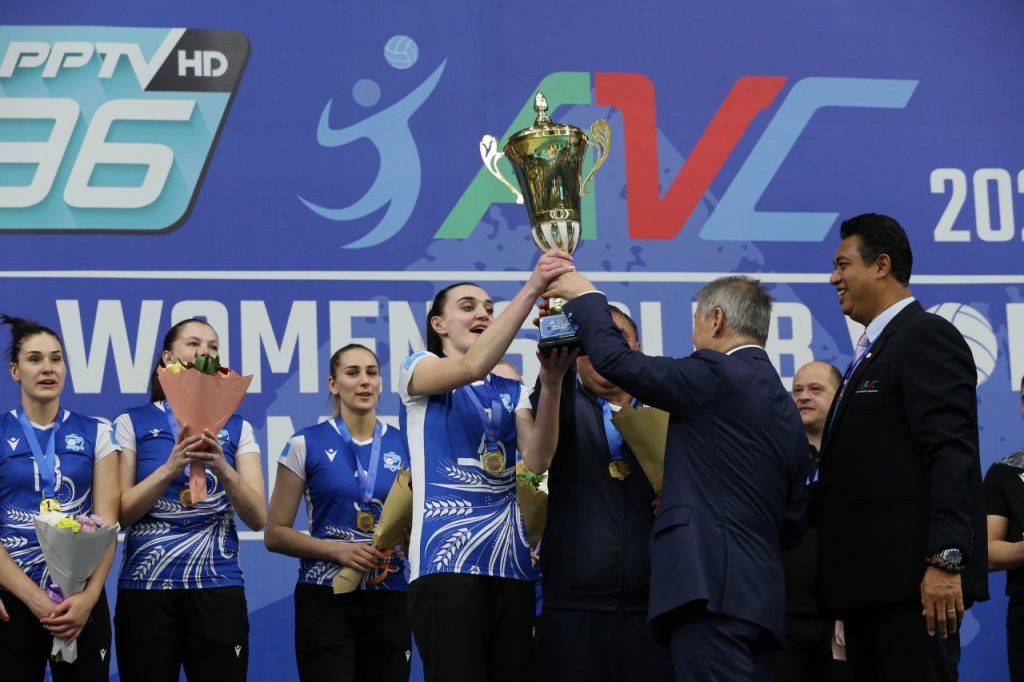 In the all-Kazakhs final at the packed Abay Arena Cultural and Sports Complex in Semey, Kazakhstan (5,000 spectators), Kuanysh upset titleholders Altay in a hard-fought five-set thriller to assert their authority over the 2022 Asian Women's Club Championship. The Kuanysh's amazing victory was sweet revenge on Altay for their previous 1-3 setback in the preliminaries, and it has extended Kazakhstan's reputation of invincibility in the continent's top-flight women's club championship to two consecutive years during which there were no Chinese and Japanese teams participating in the event. Kuanysh is the fourth Kazakhstani team to win the tournament. Altay had been the only unbeaten team in the championship with a flawless sweep of all five preliminary matches en route to the title showdown.
Ukrainian Karyna Denysova led Kuanysh to a tie-break victory in front of their own crowd with a match-high 31 points. On Altay's losing side, Denysova's fellow countrywoman Nadiia Kodola contributed with 26 points, while Kristina Anikonova had 10 blocks.
2022 Asian Women's Club Championship – results