Berlin Recycling Volleys prevailed over archrivals VfB Friedrichshafen in Game 5 of the league finals to become the German men's volleyball club champions again.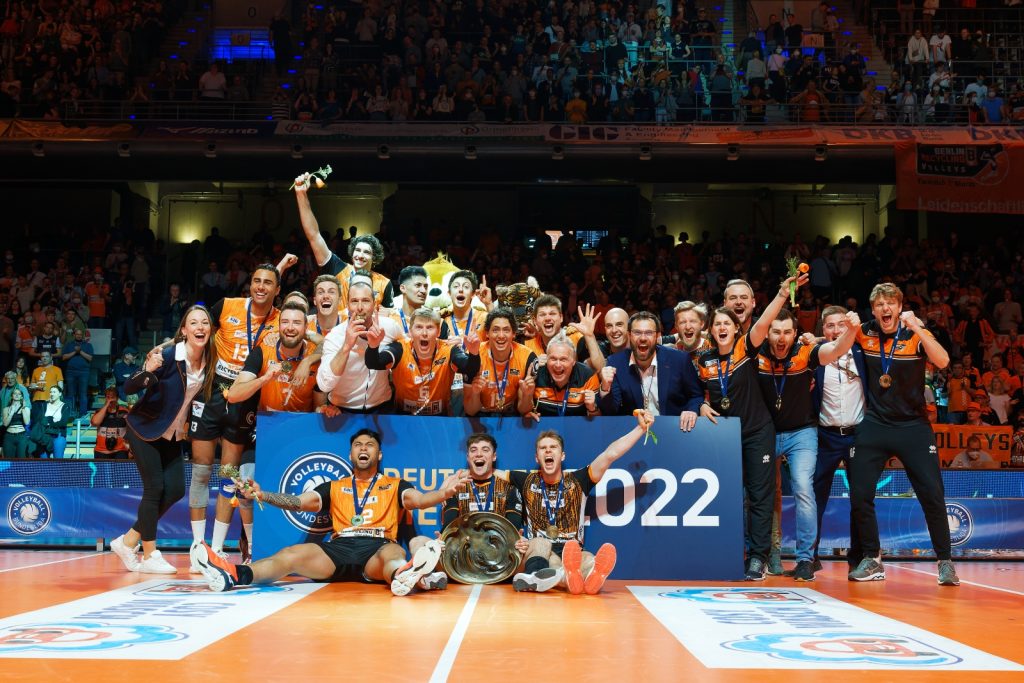 Berlin are German champions again. The defending titleholders, 3rd-seed, prevailed in the decisive playoff final match, German Volleyball-Classico, against top-seed Friedrichshafen 3-1 and thus closed the series of the 2021/22 1. Bundesliga Männer with 3-2 in victories.
In front of 8,553 spectators in the sold-out Max-Schmeling-Halle, the French international Timothée Carle (the top scorer of his team with 20 points) converted the second match point for the hosts in the fourth set and launched the celebration in the hall. Brazilian Daniel Muniz top-scored Friedrichshafen with 15 points.
The Berliners had turned the highly exciting final series around after a 0-2 deficit. It was the 12th title win for the Berliners and the 6th in a row.
2021/22 1. Bundesliga Männer – playoff finals: