Fenerbahçe Opet are leading the race for the title in the 2021/22 Turkish Women's Volleyball Championship against VakıfBank.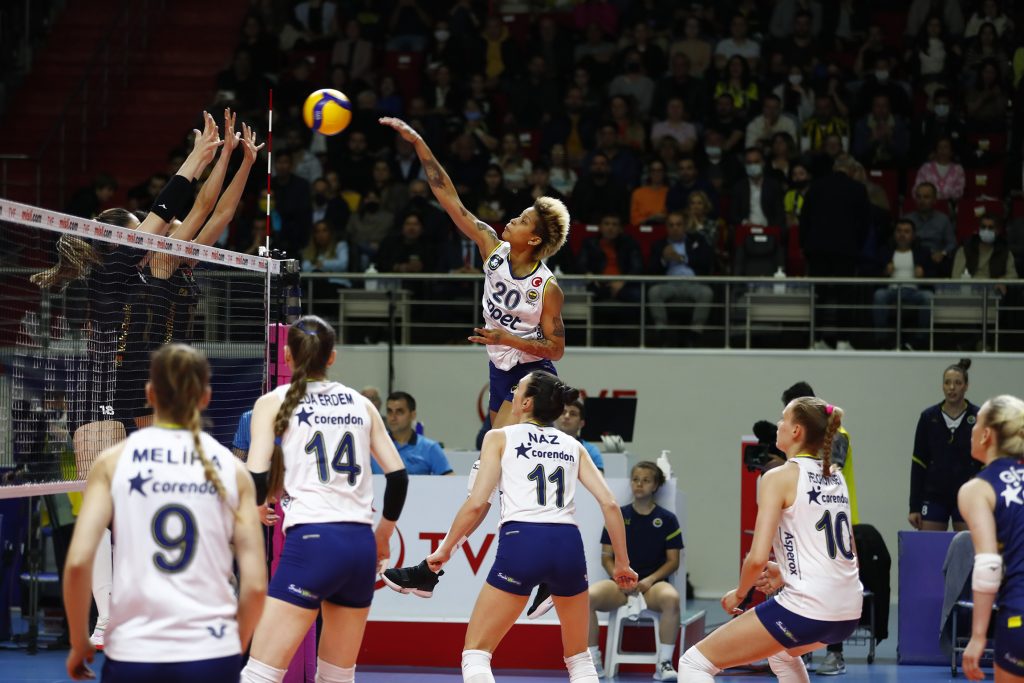 No.3 Fenerbahçe defeated No.1 VakıfBank in the first match of the 2021/22 Misli.com Sultanlar Ligi playoff finals. The 'Yellow Angels' were victorious in four sets, prevailing in a very competitive and long-rallied encounter at home at the packed Burkan Felek hall (more than 5,000 spectators).
Tallying 30 points, Cuba Melissa Vargas became the top scorer of Fenerbahçe. The Swede Isabelle Haak from VakıfBank was the match's top scorer with 33 points. The second and third matches of the series to three wins will be held at VakıfBank's home ground.
2021/22 Misli.com Sultanlar Ligi – playoff finals, Game 1:
Fenerbahçe Opet – VakıfBank 3-1 (25-22, 22-25, 25-17, 25-19)