Grupa Azoty ZAKSA Kędzierzyn-Koźle became the other finalist of the 2021/22 Polish Men's Volleyball Championship.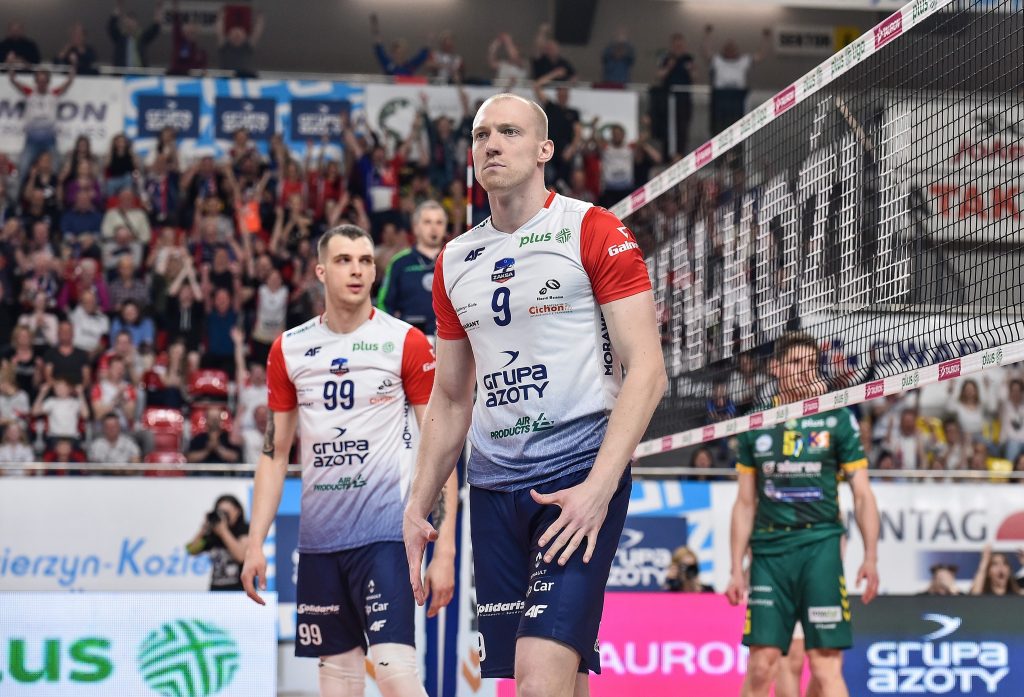 The regular-season winners Grupa Azoty ZAKSA Kędzierzyn-Koźle weren't thrown out of balance by No.4 Aluron CMC Warta Zawiercie in Game 3 of the 2021/22 PlusLiga playoff finals, not even when they lost the first set. The series has returned to the Kędzierzyn-Koźle after 1-1. The first match at the home court of the vice-champions ended with Aluron's victory 3-1. ZAKSA escaped falling into the abyss by winning Game 2 in Zawiercie in straight sets before closing the semi-finals with a 3-1 win in the third and decisive match. Thus, ZAKSA will play again after a year with Jastrzębski Węgiel (who swept the series against PGE Skra Bełchatów earlier) in the final of the Polish Championship.
Today, Kamil Semeniuk top-scored ZAKSA with 21 points, leading the group of four more teammates with double digits in scoring. Norbert Huber was amazing on the net, notching 7 blocks, while Wojciech Żaliński served 4 aces.
2021/22 PlusLiga – playoff finals, Game 3 (today's matches):
Grupa Azoty ZAKSA Kędzierzyn-Koźle – Aluron CMC Warta Zawiercie 3-1 (19-25, 25-21, 25-19, 25-13)