Itambé Minas have definitely broken a curse of matches against Dentil Clube Praia this season and got crowned the 2021/22 Brazilian Women's Volleyball Championship winners.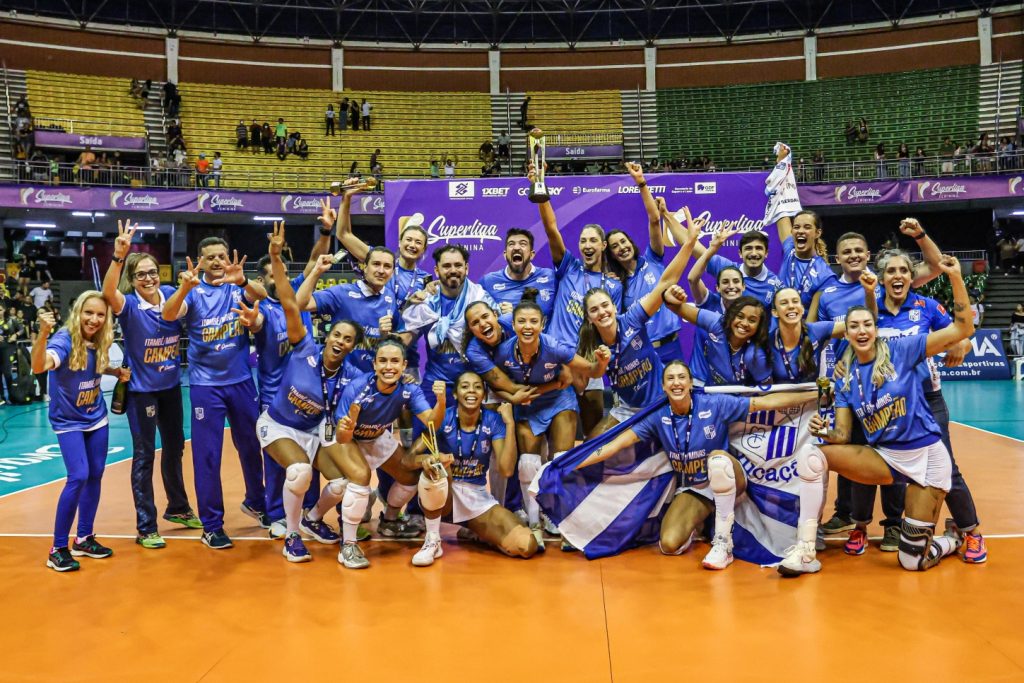 No.2 Minas prevailed over No.1 Praia in the 2021/22 Superliga Feminina 1XBET playoff finals again (3-1 in the first match), closed the series in Brasília at 2-0, and reached their fifth national title (counting all league's formats and names; the fourth Superliga title), the third in a row. If it weren't for Covid-19, which led to the premature end to 2019/20, the trophy curriculum could've been even bigger.
The Belo Horizonte side felt choked up in duels against Praia the entire season. They saw the Uberlândia club dominate them: in three finals against Praia, three defeats for Minas. However, last night was the definite confirmation of the change of powers. By imposing themselves once again on a neutral court at the Arena Nilson Nelson in the country's capital in front of 10,000 spectators in the final series, the Nicola Negro's charges retained the trophy. On the other hand, Praia have gotten yet another runners-up status. Champions in 2017/18 reached their fourth fall in finals, the third in a row from Minas who was guided on the court to the title by Macris Carneiro, elected Superliga MVP. Kisy Nascimento, the young opposite hitter, left the court with a game-high 22 points and was chosen MVP of the finals. The Dominican from Praia Brayelin Martínez scored 19 points on the losing side.
Game 2 of this year's final series also marked the goodbye of the Praia middle blocker Walewska Oliveira, the 2008 Olympic champion in Beijing, to the courts at the age of 42.
2021/22 Superliga Feminina 1XBET – playoff finals: