No.2 Itambé Minas took the lead of 1-0 against No.1 Dentil Praia Clube in the playoff finals of the 2021/22 Brazilian Women's Volleyball Championship.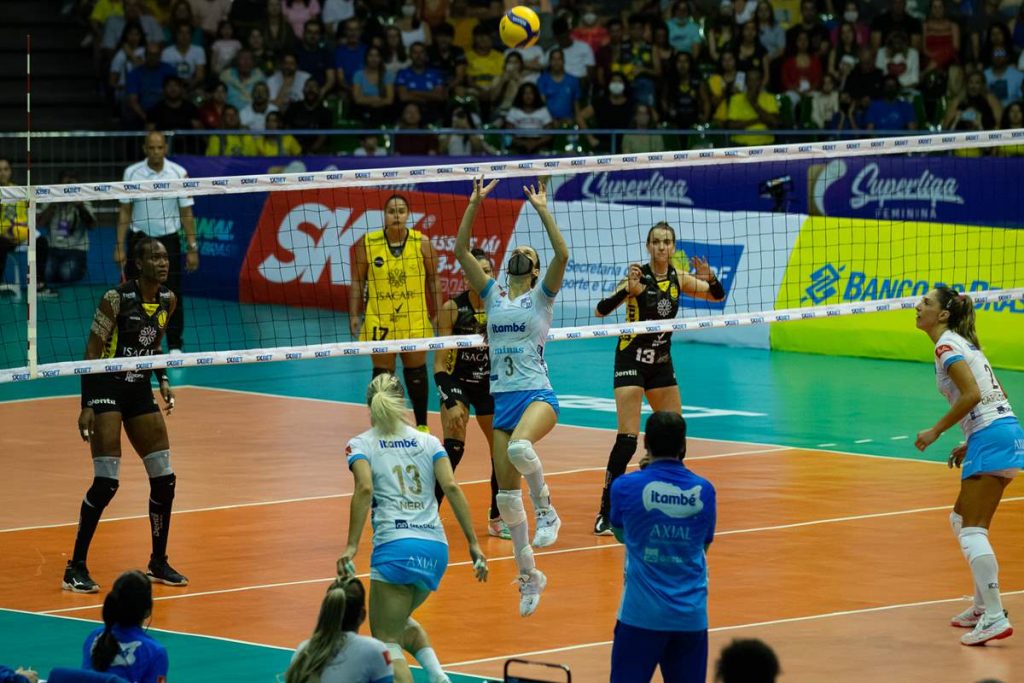 Minas got their first victory against Praia in the season and started the series of the playoff finals of the 2021/22 Superliga Feminina 1XBET on the right foot. Yes, you read well, until this Saturday, the Belo Horizonte hadn't beaten their Minas Gerais rivals in 2021/22. In 5 games, Minas saw only defeats. But, in search of the 3rd title in a row in the Superliga, the players commanded by Nicola Negro managed to rise above the recent head-to-head history and beat the Uberlândia side 3-1 on the road. Now, Minas are just one triumph away from taking the trophy once again. The teams will face each other again next Saturday. If they win at home, the team from Belo Horizonte will close the series and take the title, whilst Praia will play for survival in the series.
Turkish Neriman Özsoy top-scored Minas today with 19 points. Caroline Gattaz 'Carol Gattaz' and Macrís Carneiro set up 4 blocks apiece. Dominican Brayelin Martínez tallied 16 points for Praia. Ana Carolina Silva 'Carol' made 4 blocks.
2021/22 Superliga Feminina 1XBET – playoff finals, Game 1:
Dentil Praia Clube – Itambé Minas 1-3 (18-25, 22-25, 25-22, 22-25)