No.2 Jastrzębski Węgiel beat No.3 PGE Skra Bełchatów 3-0 in the second match of the 2021/22 Polish men's Volleyball Championship playoff semi-finals.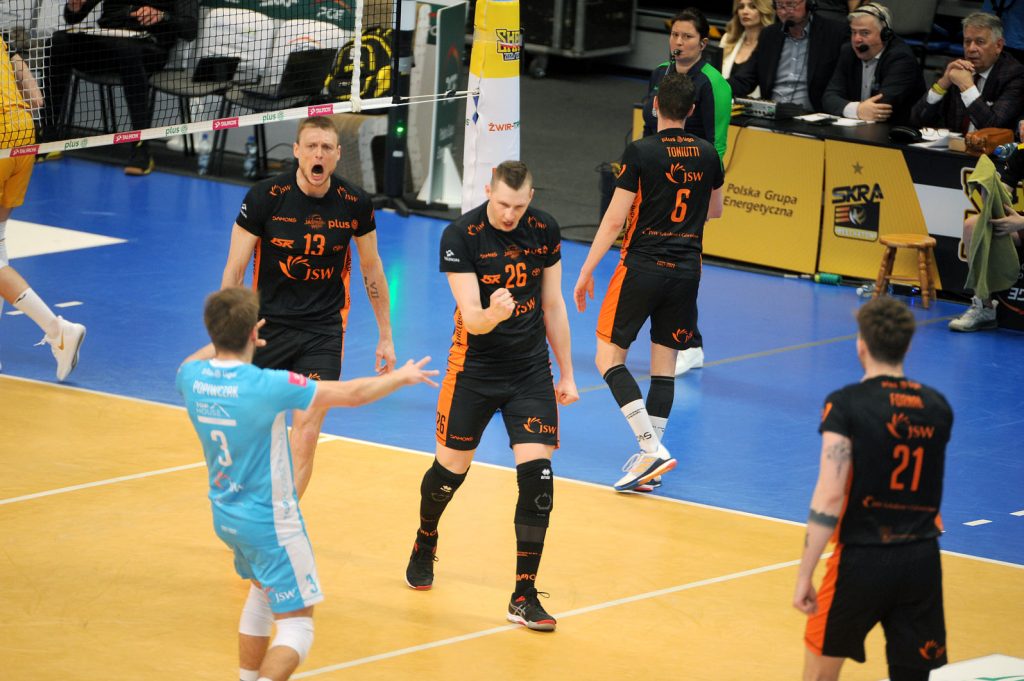 We learned the name of the first finalist of 2021/22 PlusLiga – it's the defending champion Jastrzębski. 'The Hawks' will play for the title with the better team from the pair Grupa Azoty ZAKSA Kędzierzyn-Koźle and Aluron CMC Warta Zawiercie. Jastrzębski swept the series of semis against Skra by achieving a double straight-set win. The Jastrzębie-Zdrój side played against history today, too. It faced Skra 10 times in the playoffs and has never defeated them in the semi-finals. This time, it happened – Jastrzębski demonstrated volleyball at the highest level.
Tomasz Fornal deserved the most praise on the winning side (15 points through 71% attack; 12/17).
No.4 Aluron failed to upgrade a win from Game 1 against No.1 ZAKSA, losing home to the vice-champions in straight sets in the second semi-final. So, the promotion to the grand finals between these two will be decided in the third match. The Kędzierzyn-Koźle club managed to recall how to play against the rival they downed twice without losing a set in the regular season. That's how it went today.
Łukasz Kaczmarek highlighted ZAKSA with 17 points. Kamil Semeniuk made 5 blocks.
2021/22 PlusLiga – playoff semi-finals, Game 2: