Hebar-Pazardzhik won the golden treble in Bulgarian men's volleyball this season.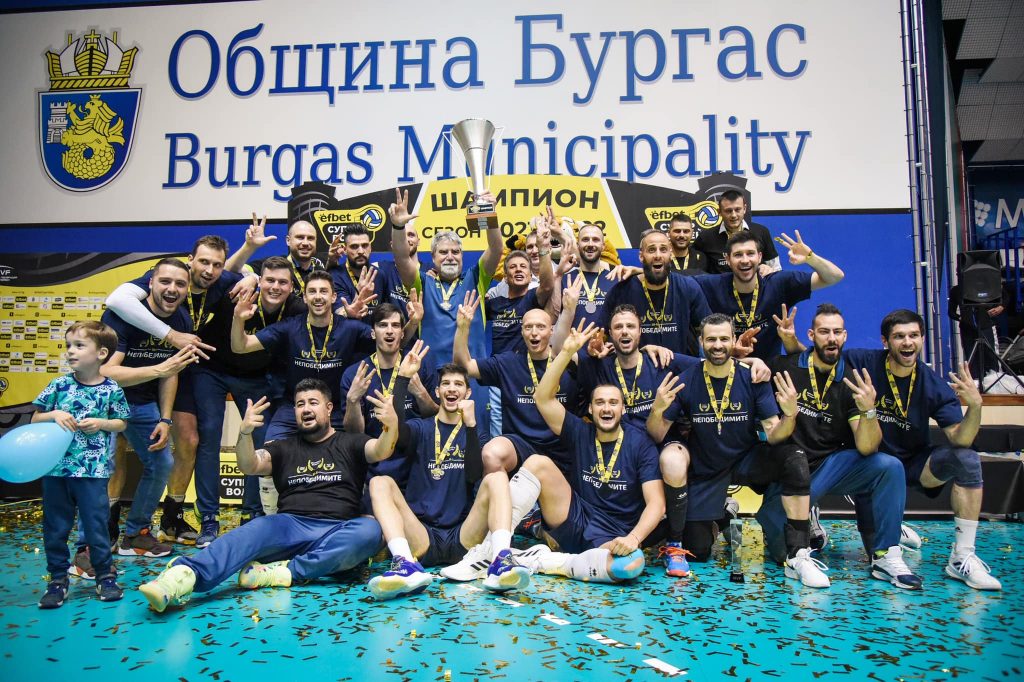 Neftohimik 2010 did everything they could at the moment, but Hebar-Pazardzhik triumphed in front of their fans in Burgas and took the national title in Bulgaria.
The players of Camillo Placì prevailed 3-1 in the third final match of the 2021/22 efbet Super Volley (efbet Супер Волей). Actually, all 3 matches for the title ended with the same result and ultimately with a sweep of the series by Hebar. Thus, the 'Tigers' won their second consecutive trophy in the league in which they didn't suffer a single defeat (30-0), realizing a golden treble this season as they also won the Super Cup and the Cup of Bulgaria.
2021/22 efbet Super Volley – playoff finals: