Hylte Halmstad are the Swedish men's volleyball club champions, again.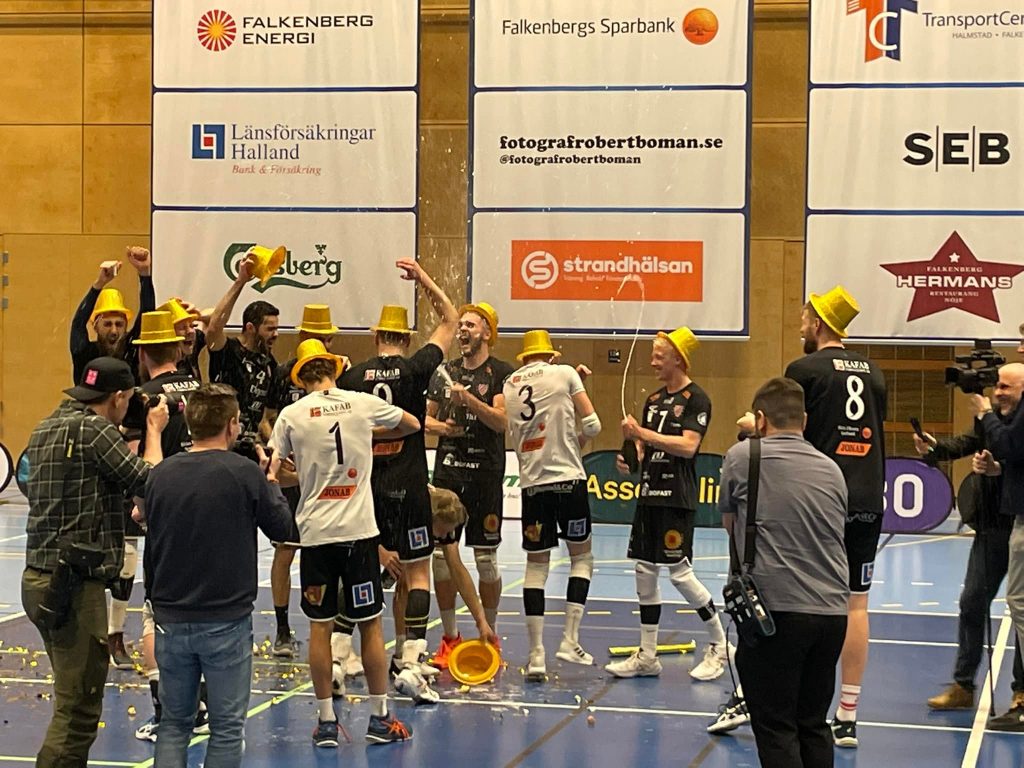 First the ladies and now also the men. Hylte Halmstad are this season's Swedish champions in both genders. Following the triumph of the women's club section in the championship last weekend, the Hylte Halmstad men's team prevailed in the fourth final match of the 2021/22 SM-slutspel Herrar against Falkenberg in straight sets and thus closed the playoff series at 3-1.
The former country's national team star, now a veteran, Marcus Nilsson was the most deserving player for Hylte Halmstad's victory in Game 4 as he put down 24 points. Montenegrin Jovan Delić served 5 aces, while Joel Andersson made 79% reception (14 digs, 2 errors, 64% excellent).
During the campaign toward the 10th championship title, the second in a row, Hylte Halmstad lost only one match, the one in the playoff finals: 20 out of 20 in the regular season and 9-1 in the playoffs.
2021/22 SM-slutspel Herrar – playoff finals: