SC Potsdam, No. 3 after the regular part of the season, an outsider for many experts ahead of the playoff finals against Allianz MTV Stuttgart, won the first match of the final series 3-0 (25-19, 25-22, 25-18).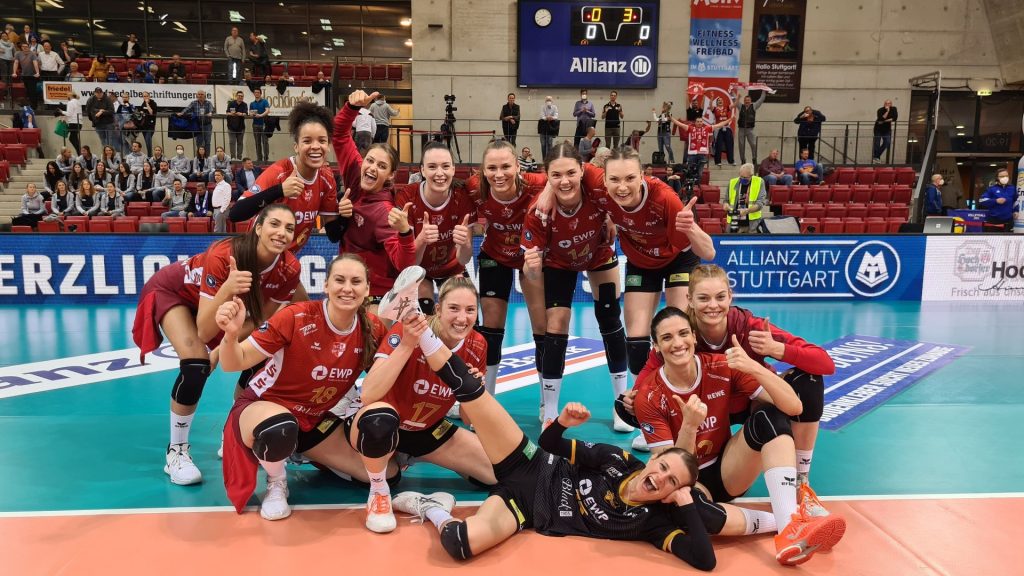 In front of 1,543 spectators at SCHARRen in Stuttgart, SC Potsdam showed a great performance led by their captain Laura Emonts (15 points scored) and achieved an important victory in the final series. Krystal Rivers of Stuttgart with 19 points was the top scorer of the match, while Simone Lee added 15.
Next clash in the final series will be on Friday, April 29 in Potsdam. Finals are played in a "best-of-five" format.
1.Bundesliga – Playoffs – Finals
April 26, 2022
Allianz MTV Stuttgart – SC Potsdam 0-3 (-25, 22-25, 18-25) – stats – (0-1 in final series)
April 29, 2022
SC Potsdam – Allianz MTV Stuttgart