Two amazing semifinal clashes lead us to the 5th game in the semifinals of the SuperLega Credem Banca playoffs. After the great come back in the semifinal series of Cucine Lube Civitanova and Sir Safety Conad Perugia over Itas Trentino and Leo Shoes PerkinElmer Modena, we are waiting for today's final/decisive matches.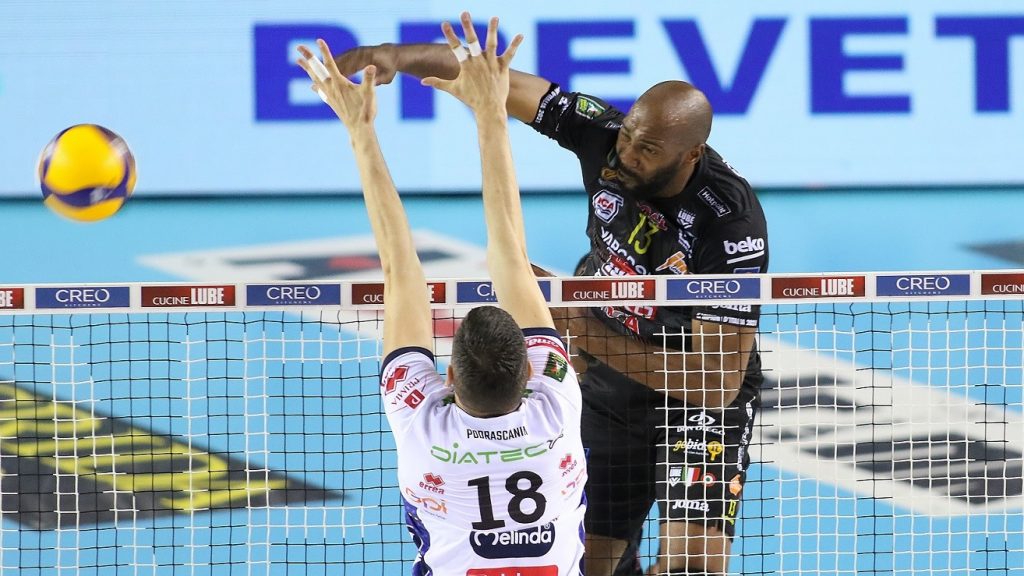 This semifinal series represents the world top volleyball, and these four teams really show the greatness of this game. Wilfredo Leon, Earvin Ngapeth, Robertlandy Simon, Matey Kaziyski, Alessandro Michieletto, Matt Anderson, Joandy Leal, Ivan Zaytsev, Bruno Rezende and Luciano De Cecco are some of the volleyball stars who will play in the decisive matches of the of Italy's SuperLega Credem Banca semifinal playoffs and some of them we won't see in the final series.
You can watch today's matches on the Volleyball World TV platform, starting at 8:30 pm local time today, on Wednesday, April 27th.
Semifinals – Game 4 Play Off SuperLega Credem Banca:
Itas Trentino – Cucine Lube Civitanova 1-3 (19-25, 29-27, 22-25, 22-25)
Leo Shoes PerkinElmer Modena – Sir Safety Conad Perugia 2-3 (25-21, 17-25, 16-25, 25-19, 12-15)
Semifinals – Game 5 Play Off SuperLega Credem Banca:
Cucine Lube Civitanova – Itas Trentino
Sir Safety Conad Perugia – Leo Shoes PerkinElmer Modena